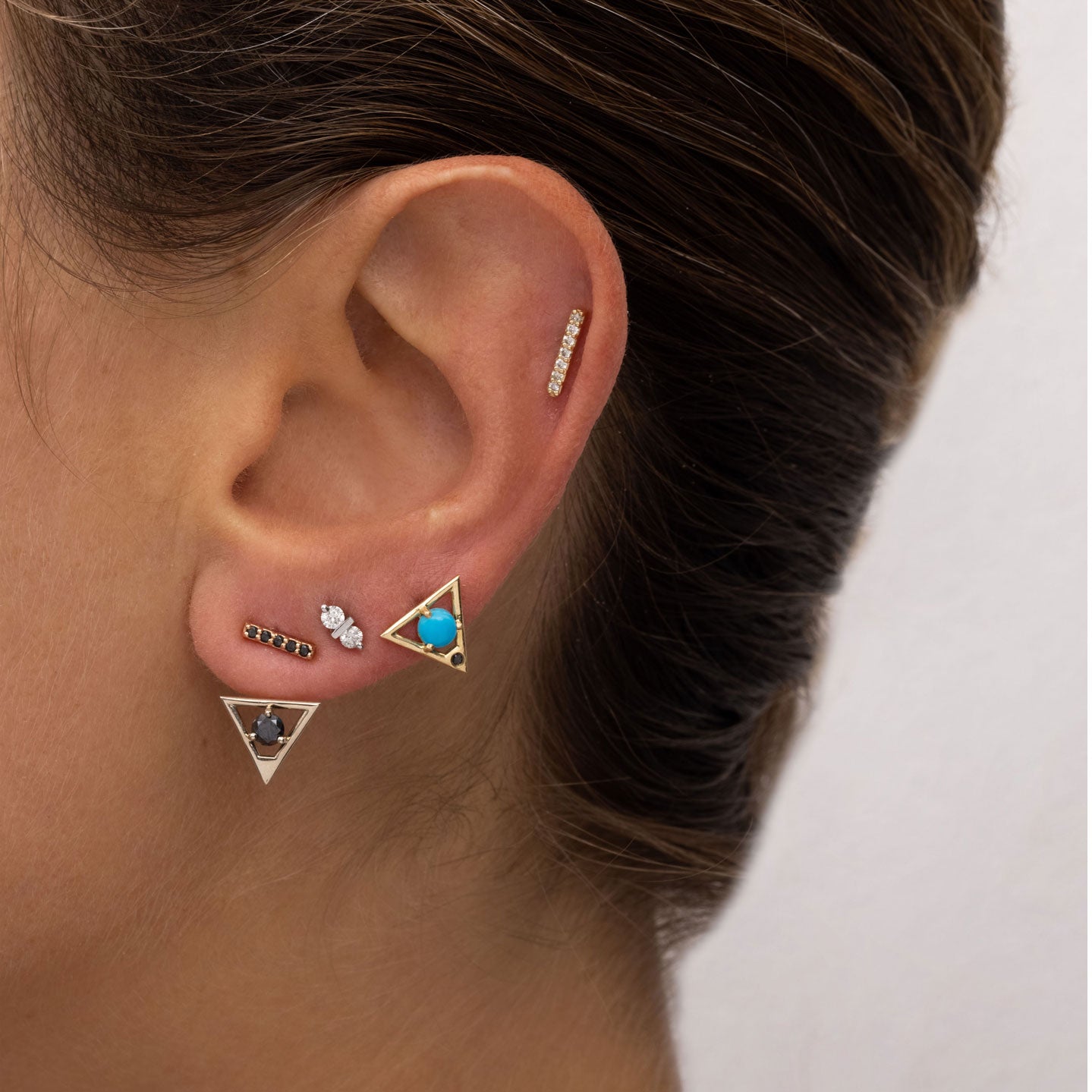 Duet Earrings (Last Chance!)
We like it when it's messy, but Symmetry could calm us down. In this delicate piece, we took the beauty of a round brilliant cut diamond and doubled it. We separated both identical stones with a gold bar and the result is mesmerizing, like looking on a flat lake and the reflection of the sky.
if you wish to customize this item contact us 
MY DNA
Gold Weight: 1.9 gr Diamonds: 4 = 0.16 ct
*Double safety butterfly clasp
Size & Fit
All earrings are extremely light weight and easy to wear.
Duet Earrings (Last Chance!)