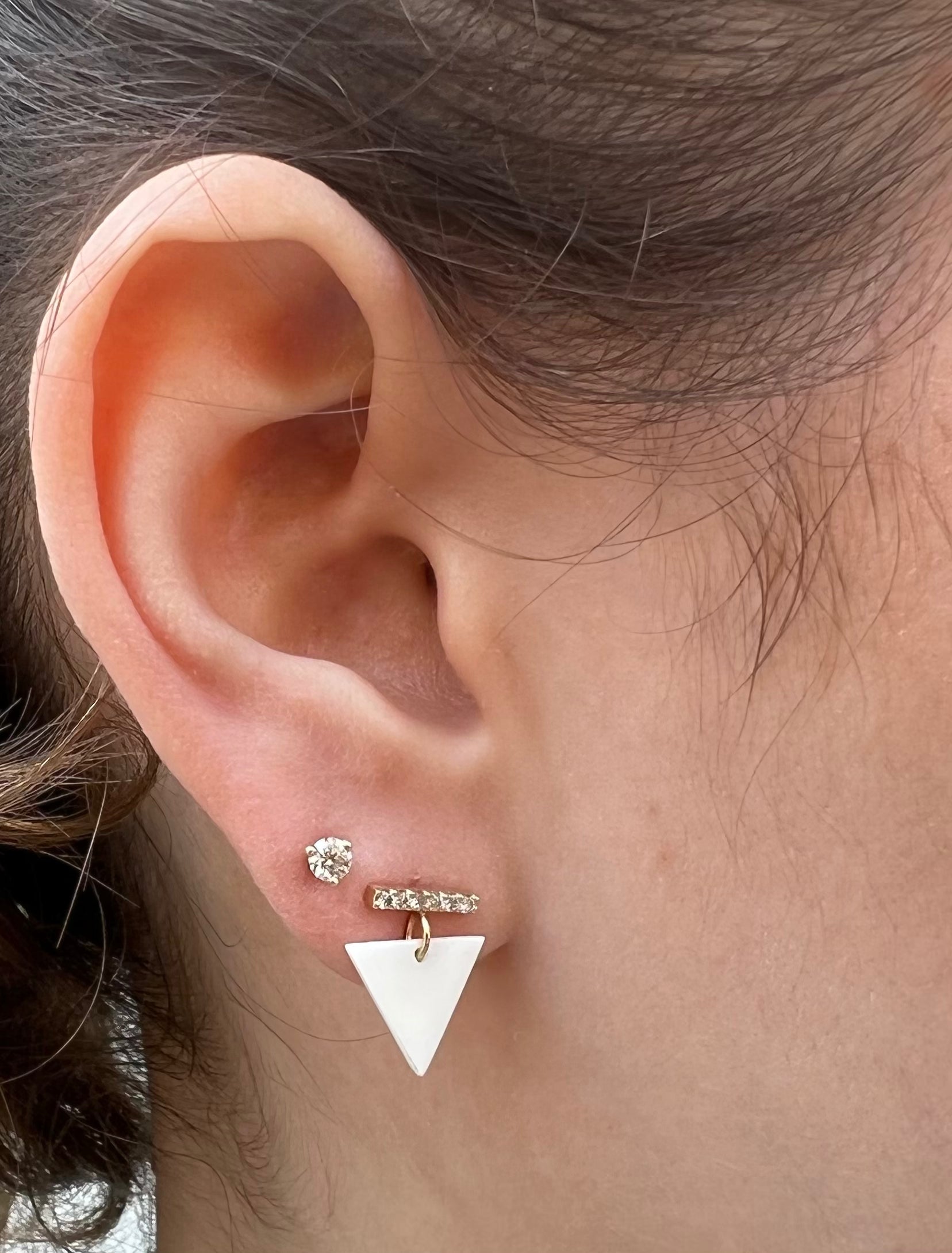 Made of 14K gold, organic bone & diamonds, these earrings are ready-to-wear and red carpet at the same time.
MY DNA
*Double safety butterfly clasp
Size & Fit
When referring to earrings, you can absolutely rely on the model image to see the proportions. (These are slightly larger than other earrings in the collection)
As for 'fit', all earrings are extremely lightweight and easy to wear.