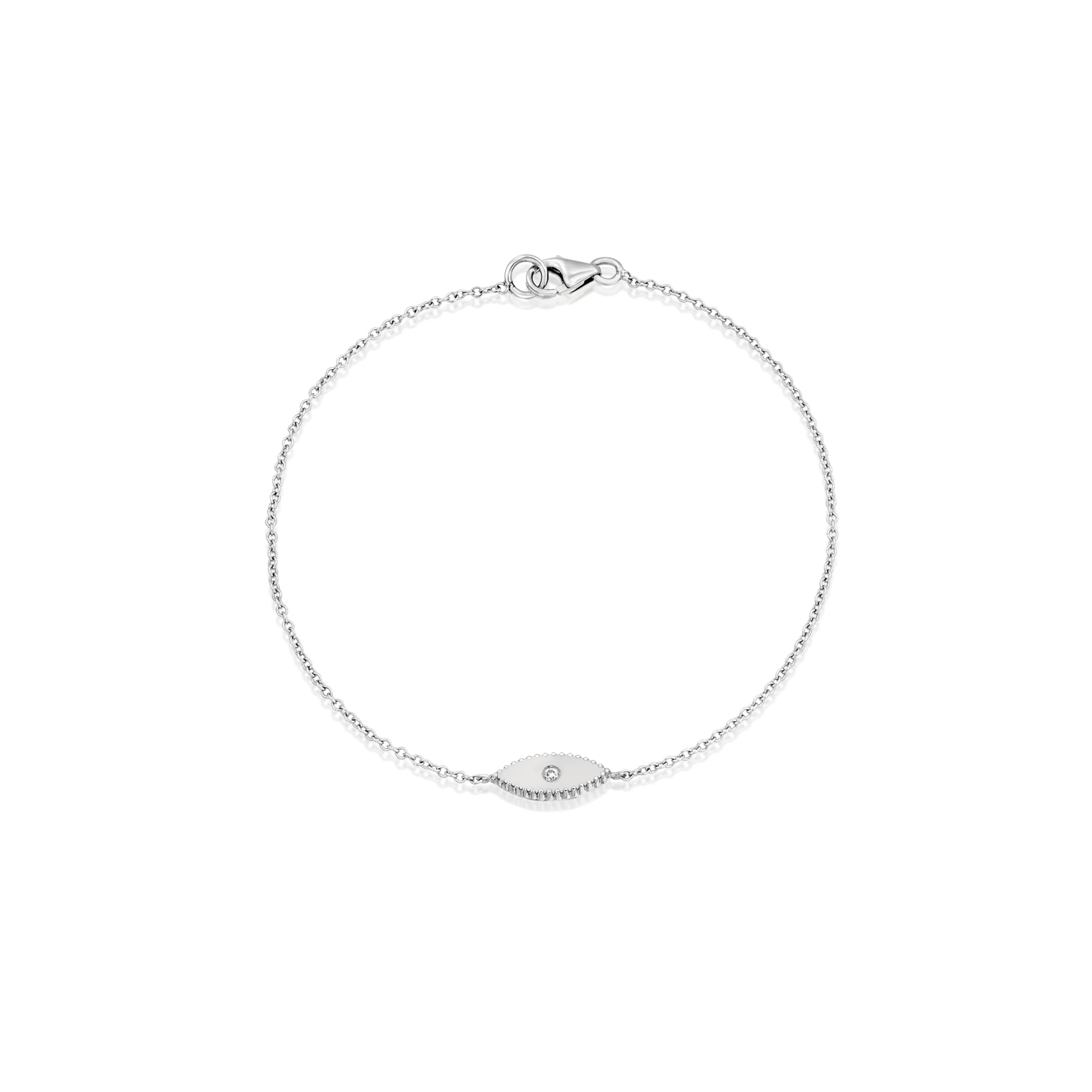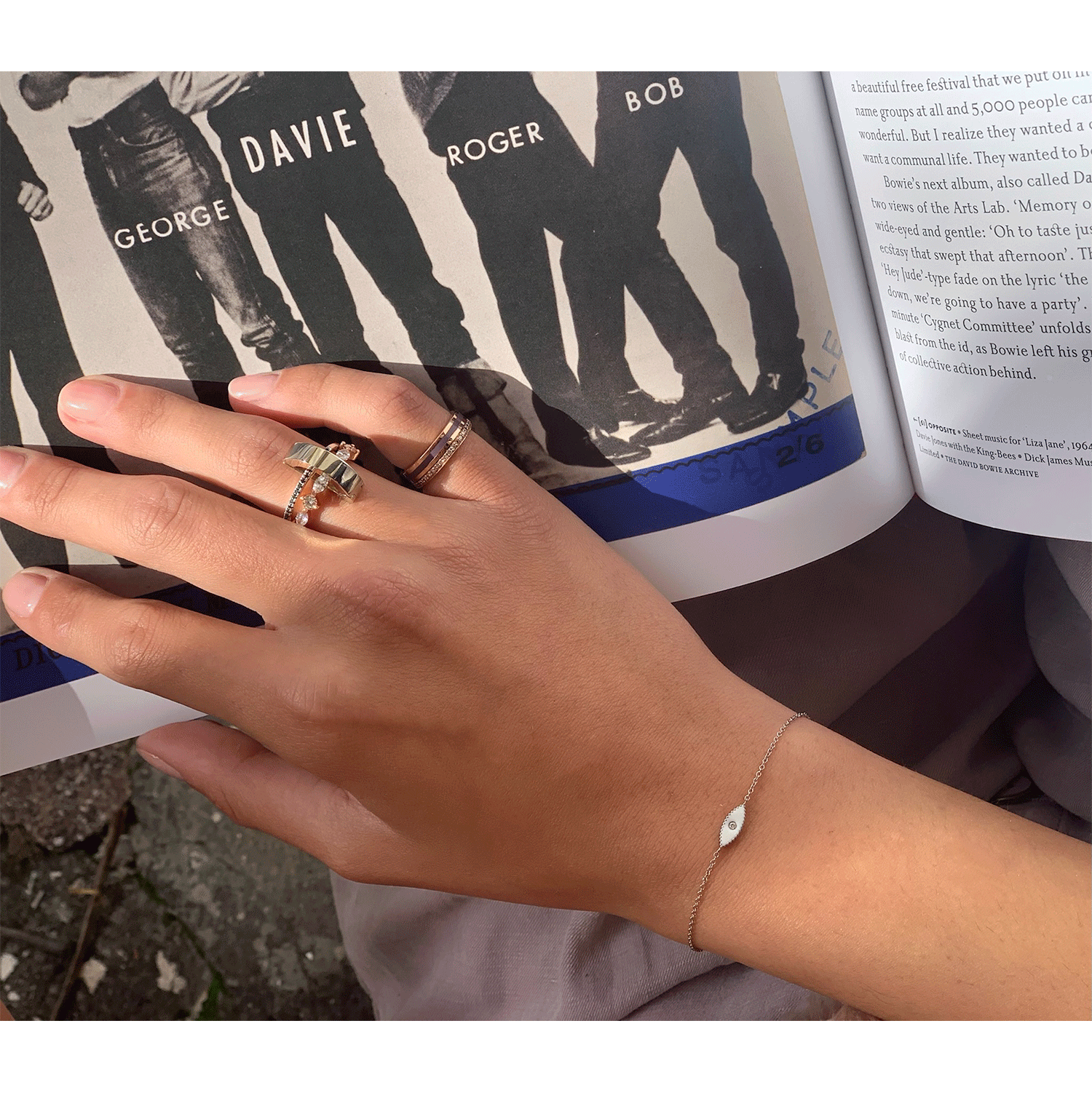 Eye of the Snow Tiger bracelet is for protecting & showing off! Wear it alone or by matching it with other bracelets. 14K gold, white enamel and one single diamond for the sparkle!
Just never take it off!
if you wish to customize this item contact us
MY DNA
Gold weight: 1.3g
Diamonds: 1=0.01ct
Eye Measurements: Height: 4.5mm, Width: 11mm (widest part), Thickness: 2mm

Diamonds: 1=0.01ct
Size & Fit
Flexible bracelets should be comfortable for the person wearing it. Sizes are taken from what fits all
*But you can always ask for a custom length in notes, and we'll be happy to do it!