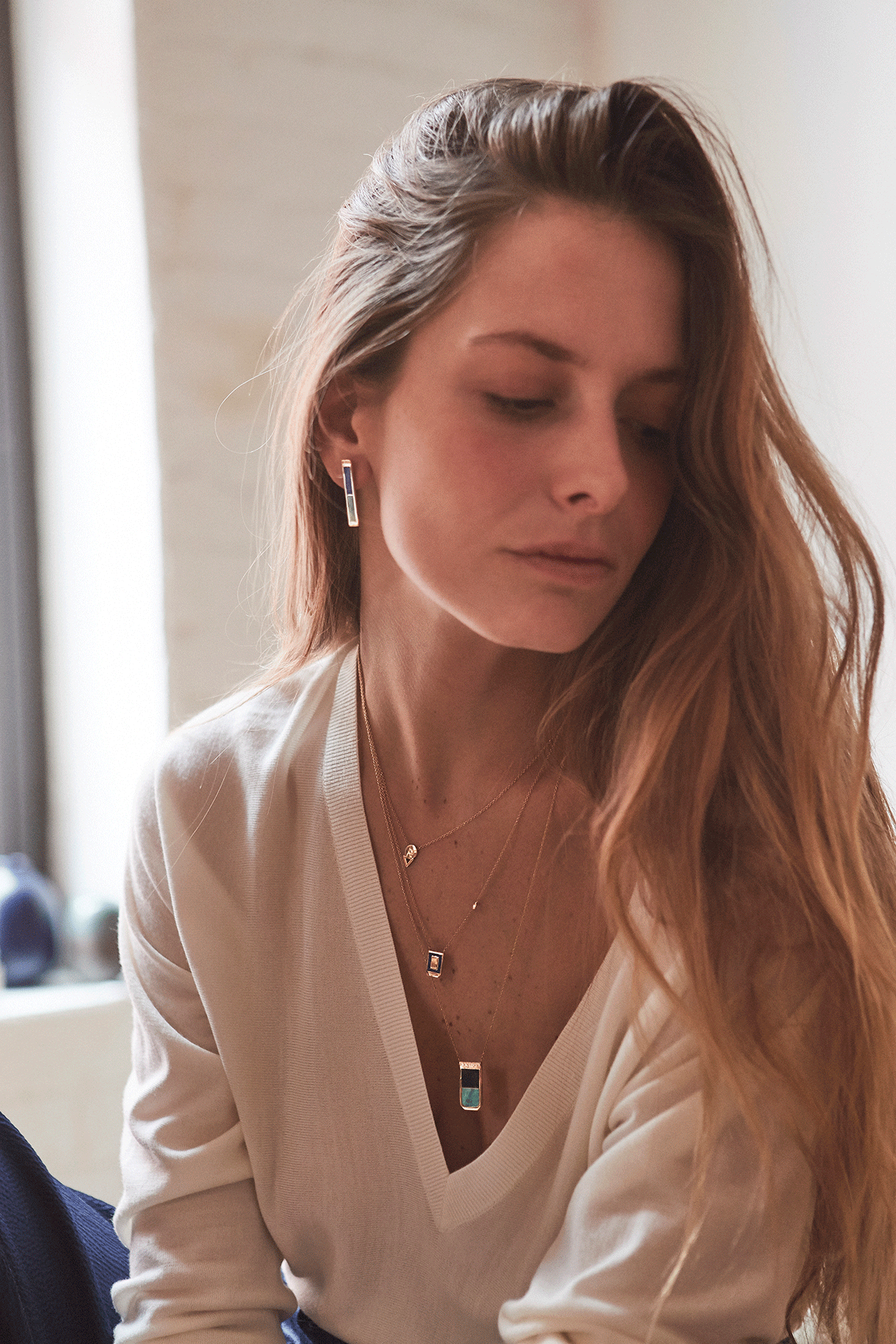 You know that feeling when you wake up the first day of your vacation? We've translated that to a fine jewel. Solid gold plate outlined with a blue enamel square, and if that's not enough we added that Bleecker & Prince special kick- a rose-cut diamond on the chain. The colors speak out like the deep parts of the Pacific Ocean and the design overall is stunning, delicate yet noticeable.
if you wish to customize this item contact us  
MY DNA
Gold Weight: 3g
Diamonds: 1 = 0.10ct rose cut diamond

Size & Fit
As you can see the plate is fixed on chain so will not move back and forth.
Looks great layered with other necklaces!