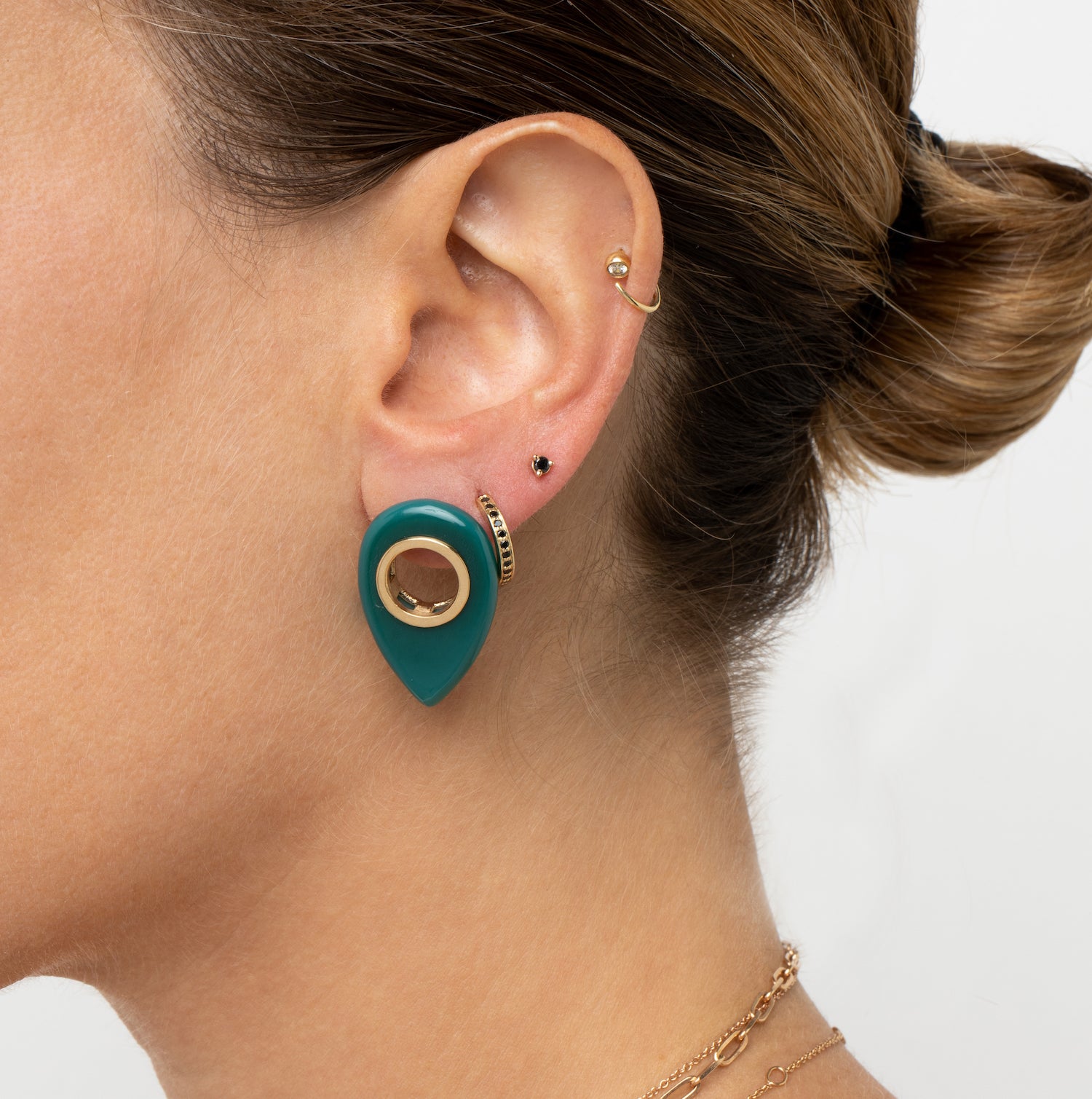 Born On The Wild Side green onyx (last chance!)
$1,133.00
Regular price
$1,510.00
off
Hand carved Natural Green Onyx teardrop earrings with a hollowed center. Decorated with a 14k gold halo that goes through the bone to manipulate the open space with a stylish geometric pattern, and to make sure your ear is completely covered in gold! Teardrop accent inspired by the medieval times, facing down to compliment your face. They play double agent that is ready-to-wear and cocktail attire.
* Please keep in mind these are natural hand-carved stones and they vary in color.
* When placing an order you can request for customized specifications such as size and color shades.
MY DNA
Gold Weight: 4.8g (refers to pair)
Measurments: Height 30mm
Width 18 mm (widest part)
Thickness: 4mm
*Double safety butterfly clasp
Size & Fit
When referring to earrings, you can absolutely rely on the model image to see the proportions. (These are slightly larger than other earrings in the collection)
As for 'fit', all earrings are extremely lightweight and easy to wear.
Born On The Wild Side green onyx (last chance!)
$1,133.00
Regular price
$1,510.00