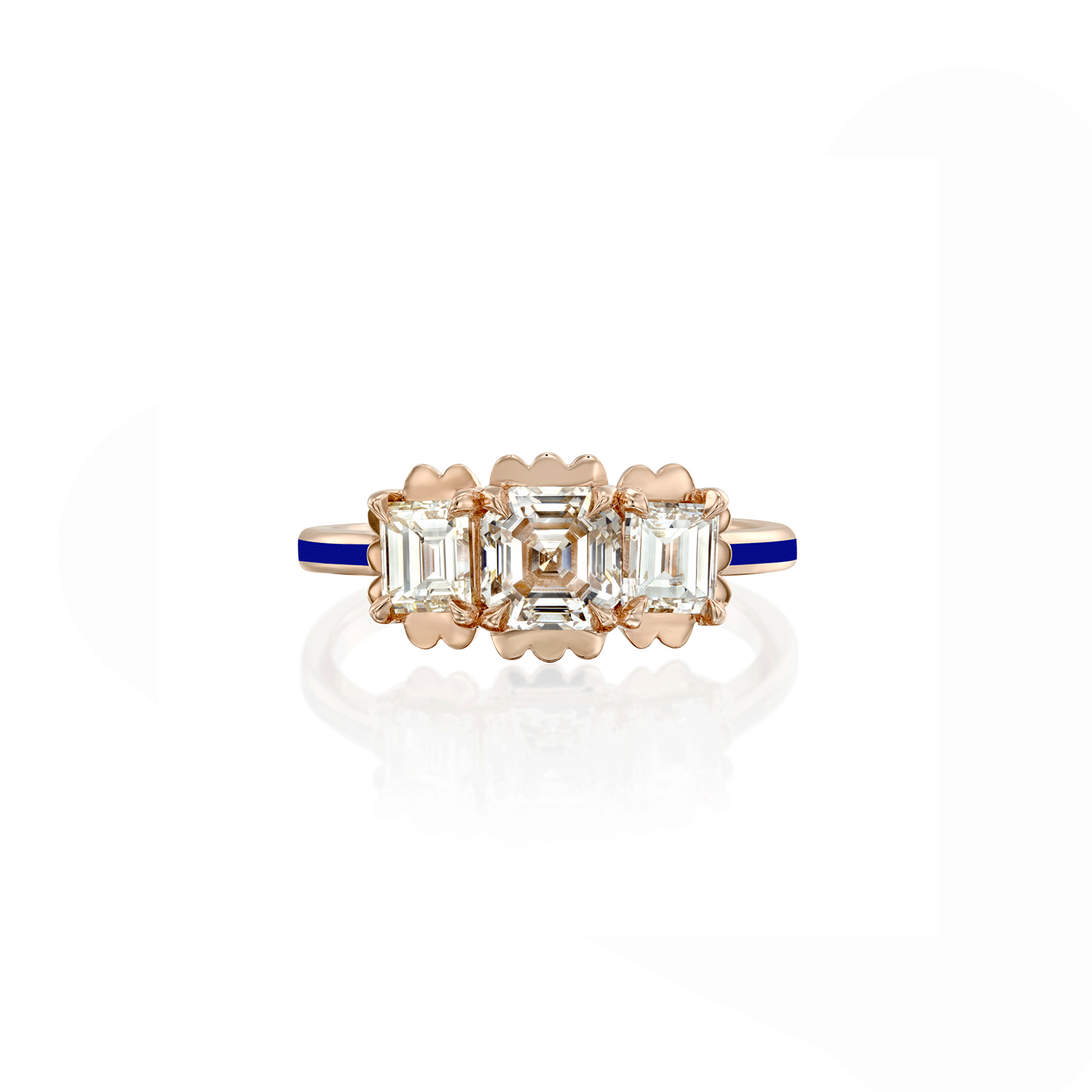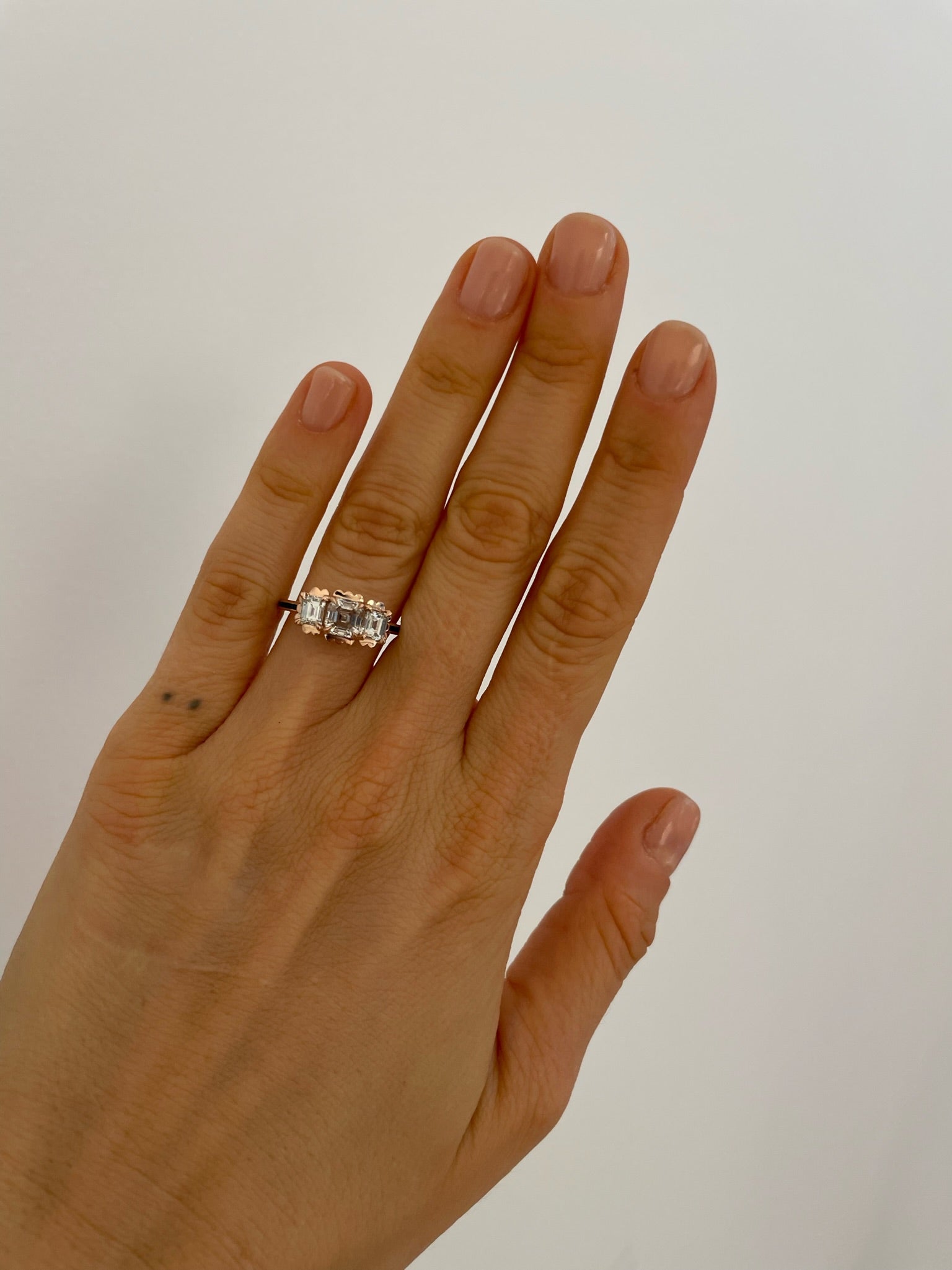 BP009 (Last Chance!)
$5,565.00
Regular price
$7,420.00
off
The idea for each one of our engagement rings was formulated in Leehe's mind, a lot of thought was invested in every design, the stones were hand picked, and it is one of a kind in every sense of the word. The style can not be defined, each ring has its own unique elements and its special look, feel & character.

if you wish to customize this item contact us
MY DNA
Gold Weight: 3.1g
Band Width: 2.2mm
Widest part: 7mm
Height (from finger): 3.5mm
Band Thickness: 1.8mm
Enamel: Royal Blue

Diamonds: Center Asscher cut 1=0.91ct, side modified square emeralds 2=0.80ct,
Total diamonds 3 = 2.51 ct
Size & Fit
Ring sizes are individual and can only be taken by you.
BP009 (Last Chance!)
$5,565.00
Regular price
$7,420.00