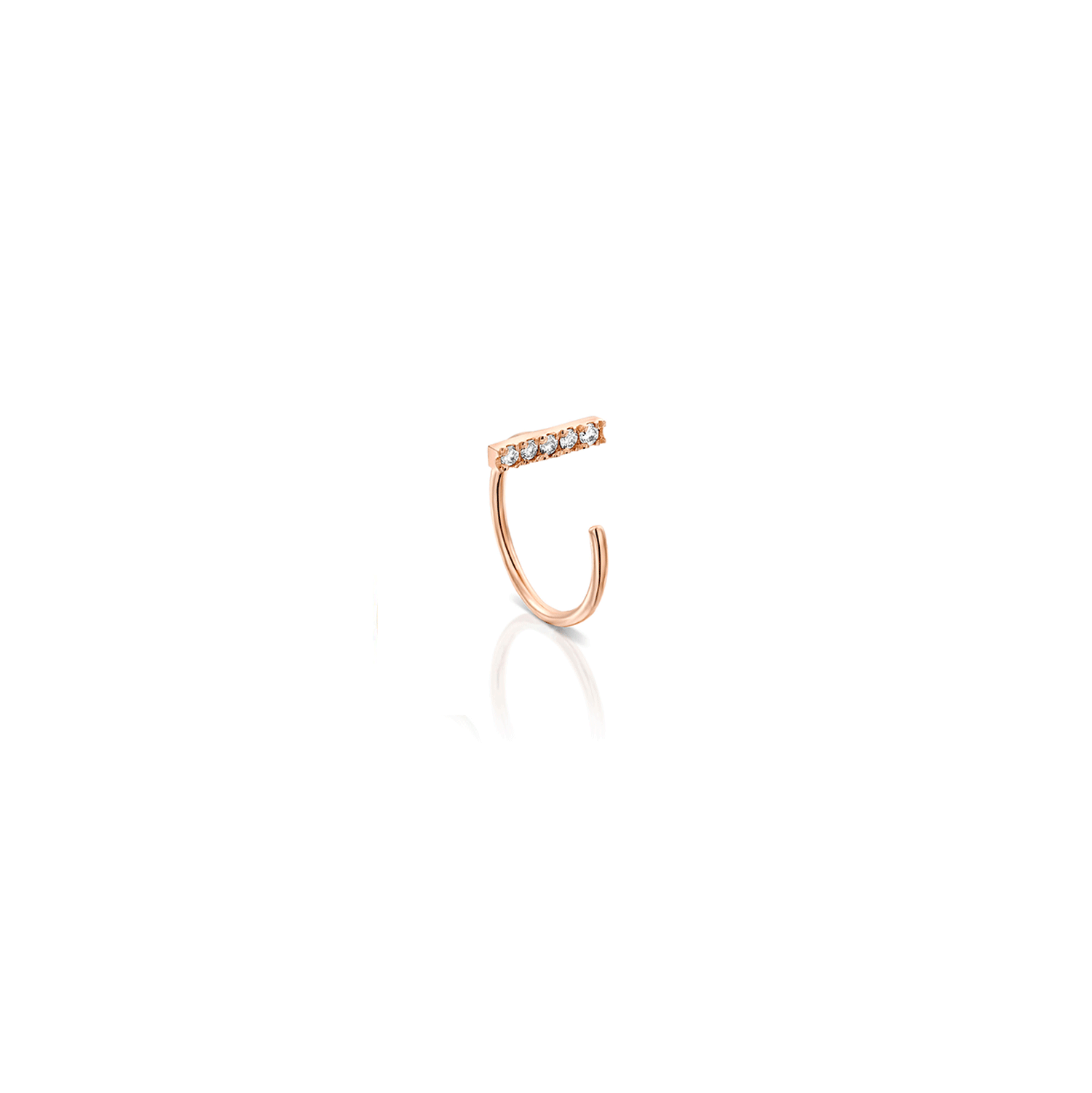 Walking on a Helix (Last Chance!)
$368.00
Regular price
$490.00
off
This is your ultimate helix earring! Our favorite way to wear this piece is in the Helix hole (upper ear), but you can also wear it like a normal earring, or a few. 
This earring is unique as it has no backing - you basically put it through the front hole and turn it all the way until you reach the gold bubble which will hold it in place, you can also gently tighten the opening once you have it on!
Fun fact we originally designed this for ourselves as we could not find an earring we liked..!
if you wish to customize this item contact us
MY DNA
5 diamond = 0.05ct
bar length 7 mm

Size & Fit
When referring to earrings, you can absolutely rely on the model image to see the proportions.
As for 'fit', all earrings are extremely lightweight and easy to wear.
Walking on a Helix (Last Chance!)
$368.00
Regular price
$490.00