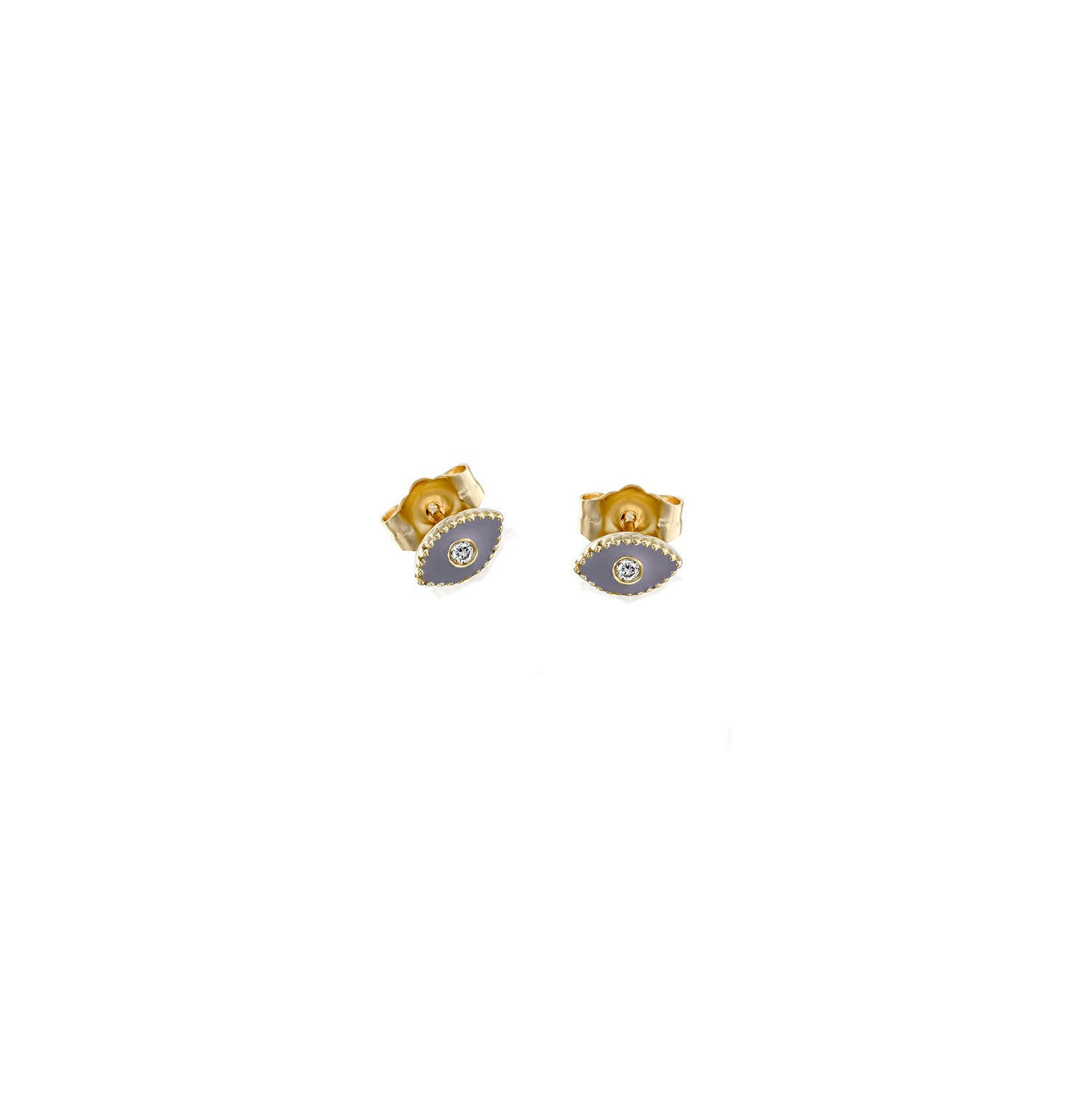 Eyes of the Panther - Lavender
Take the eyes of the panther and make them POP with some color! Made to compliment your ear, sparkle and protect you from evil energy! We are in love, and the mix & match options with other of our studs from various collections are endless.
if you wish to customize this item contact us
MY DNA
Gold Weight: 1.10g (refers to pair)
Diamonds: 2=0.02ct (refers to pair)
Measurements: Height 6mm
Width 3mm
Thickness: 2mm
*Double safety butterfly clasp
Size & Fit
When referring to earrings, you can absolutely rely on the model image to see the proportions. (These are slightly larger than other earrings in the collection)
As for 'fit', all earrings are extremely lightweight and easy to wear.
Eyes of the Panther - Lavender