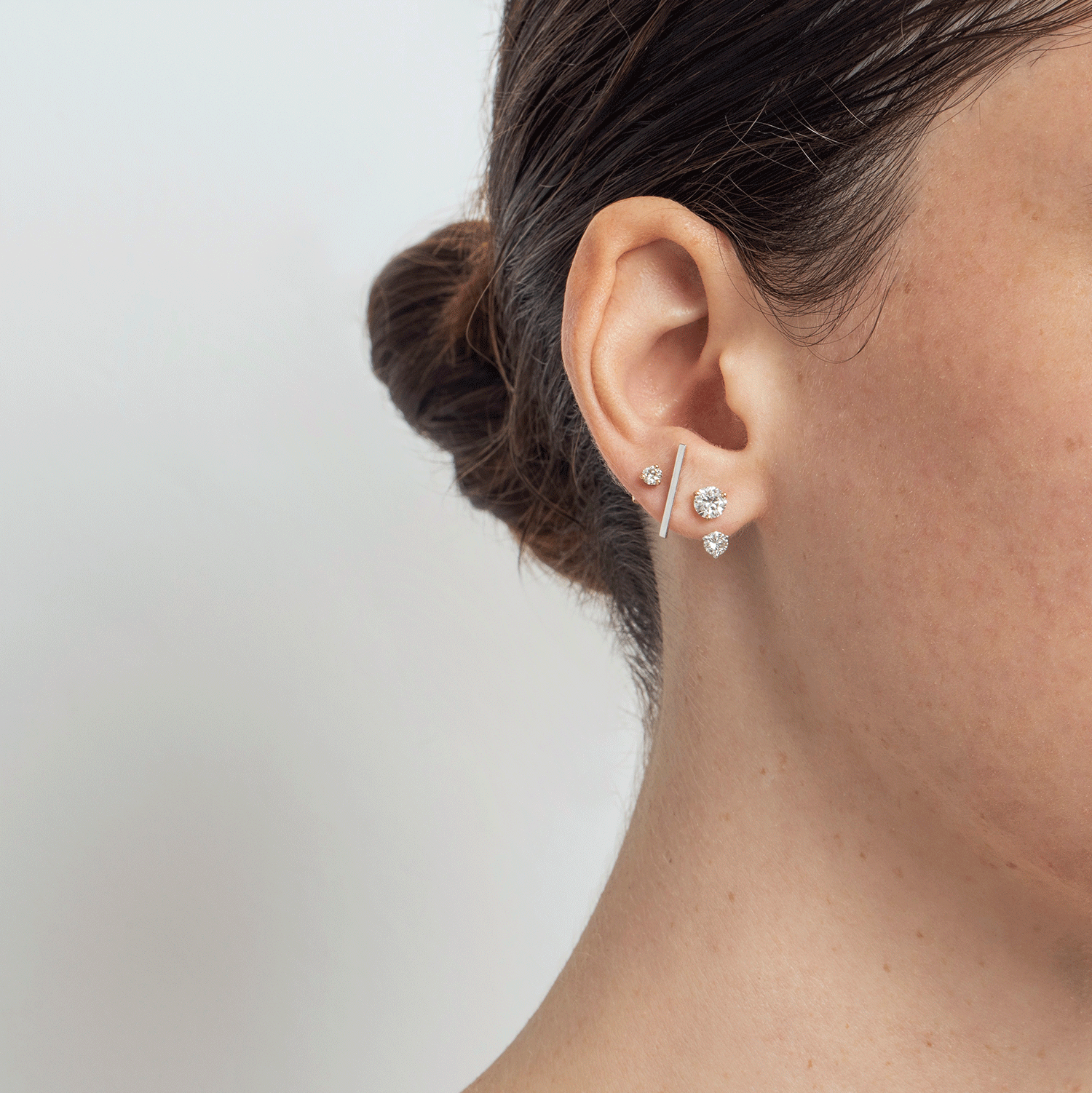 If you are looking for a fun stud but not one that everyone else has, these are for you. Solid gold and because of their flat surface they reflect the light and have a playful feel to them. Great in your second hole or if you are into minimalism, as we are.
if you wish to customize this item contact us 
MY DNA
Gold Weight: 1.5g 
*Double safety butterfly clasp
Size & Fit
When referring to earrings, you can absolutely rely on the model image to see the proportions.
As for 'fit', all earrings are extremely lightweight and easy to wear.