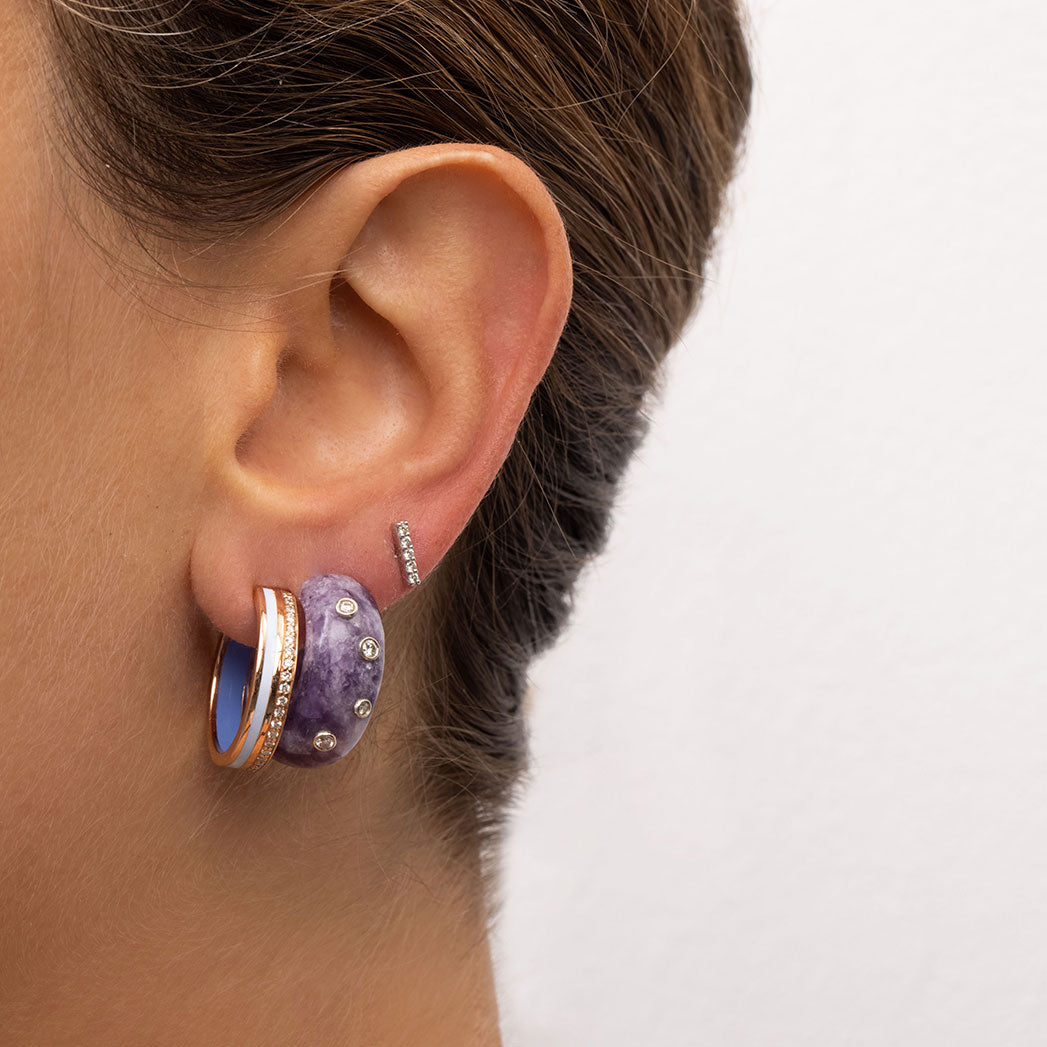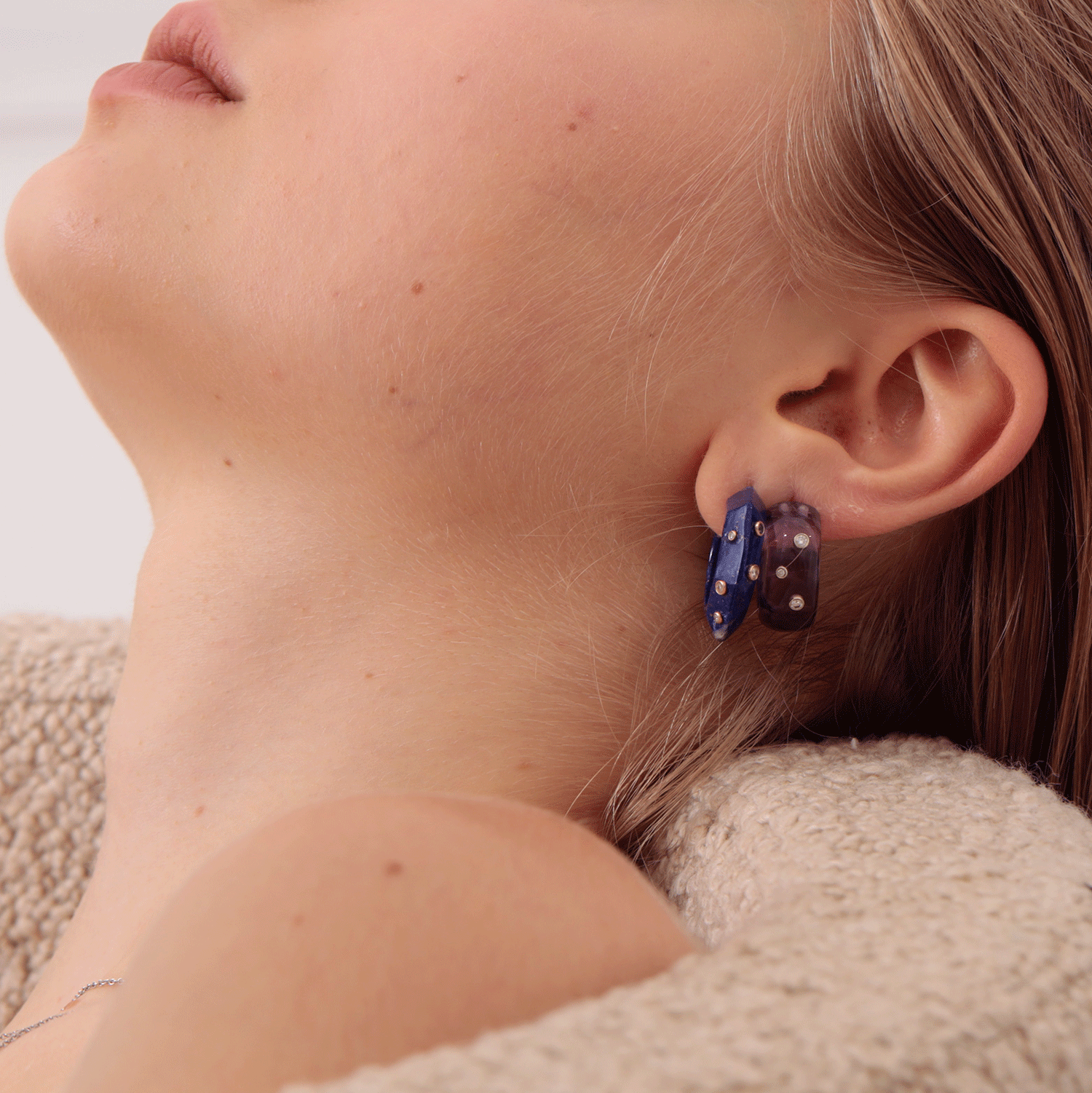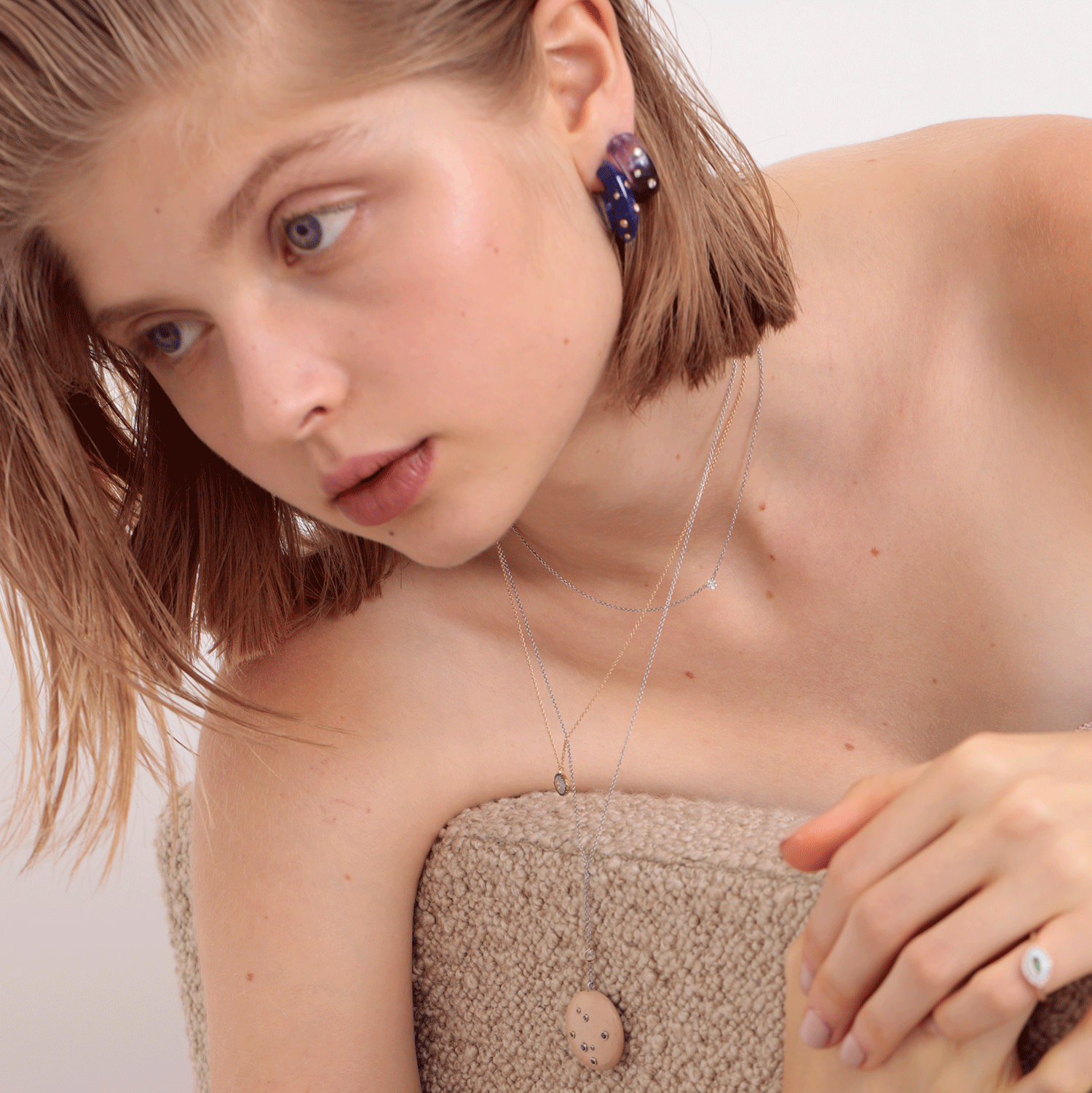 The prettiest hue of see-through purple, encrusted with 7 diamonds and sapphires, each is ting in individual 14K gold bezels. Hand carved especially for you. We prefer to keep our hoops funky, unique, naturally purple and just a little bit different than everyone else's.
* Please keep in mind these are natural hand-carved stones and they vary in color.
* When placing an order you can request for customized specifications such as size and color shades.
if you wish to customize this item contact us
MY DNA
Diamond: 7 = 0.07ct (referring to pair) 

*Double safety butterfly clasp
Size & Fit
When referring to earrings, you can absolutely rely on the model image to see the proportions. (These are slightly larger than other earrings in the collection)
As for 'fit', all earrings are extremely lightweight and easy to wear.