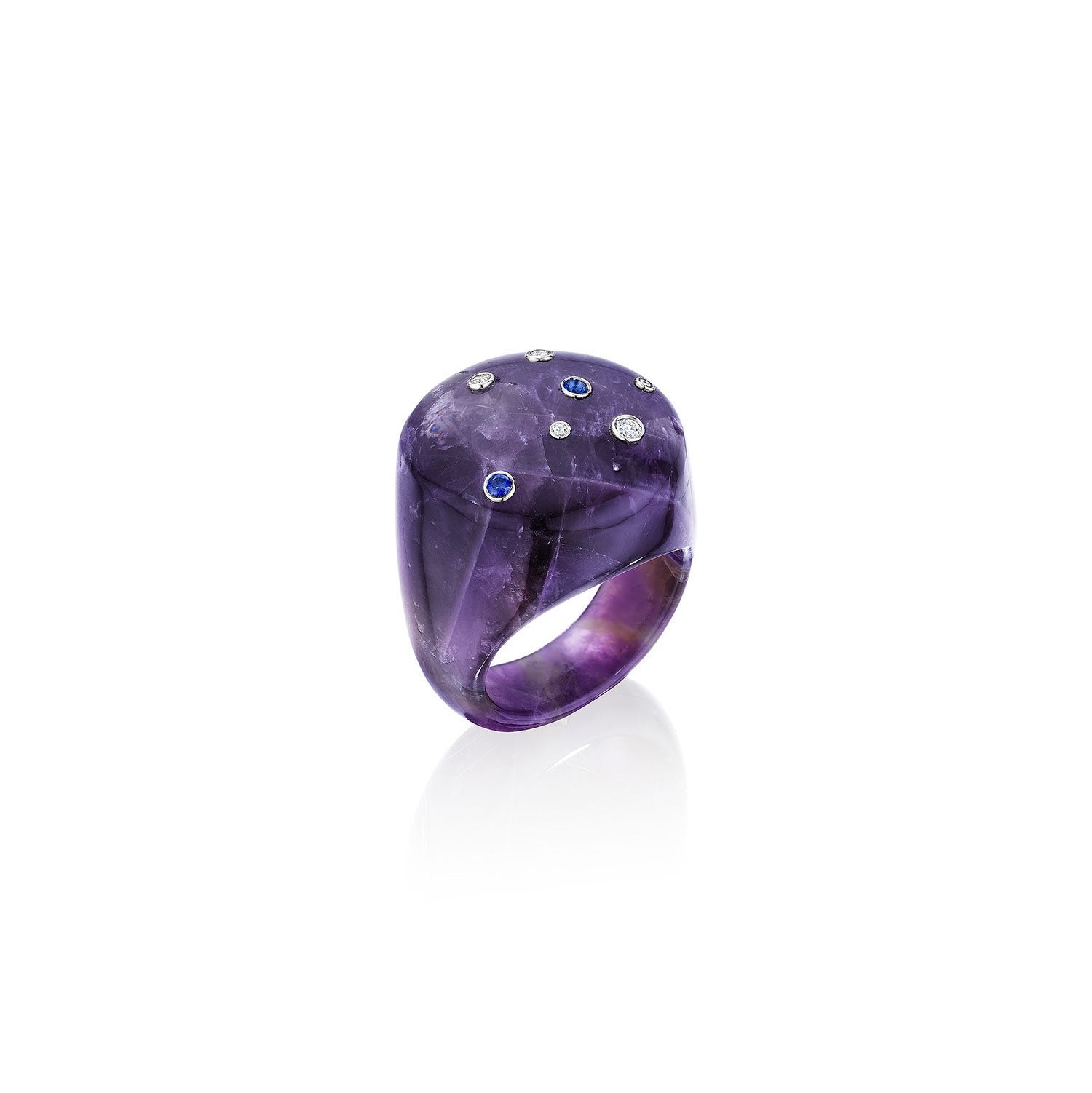 Purple Amethyst Mini Sky Bubble
If you like big rings but have delicate hands, this one is for you! Dive into this deep purple hand carved Amethyst, which carries beautifully accents of Diamonds and Sapphires, encrusted in 14K gold. Each ring is different as these are natural stone, especially Amethyst with all its purples and blues and pinks! 
* Please keep in mind these are natural hand-carved stones and they vary in color.
* When placing an order you can request for customized specifications such as size and color shades.
if you wish to customize this item contact us or try it for yourself here! 
MY DNA
Diamonds: 7 = 0.07ct
Measurements: Height 10 mm.
Diameter 20 mm.
Thickness: 3 mm
Size & Fit
Ring sizes are individual and can only be taken by you.

Purple Amethyst Mini Sky Bubble