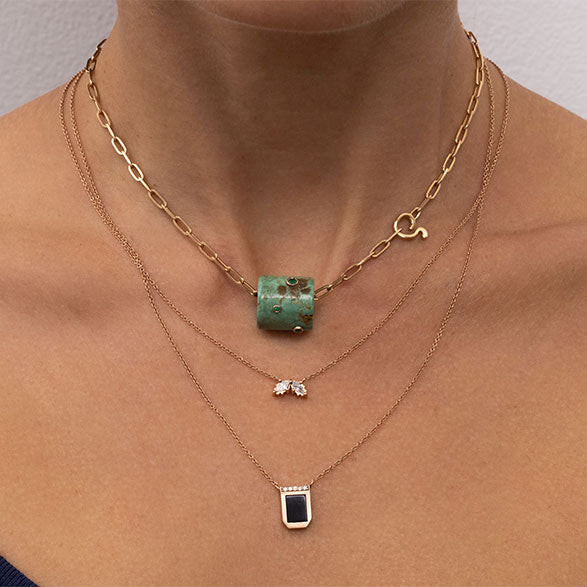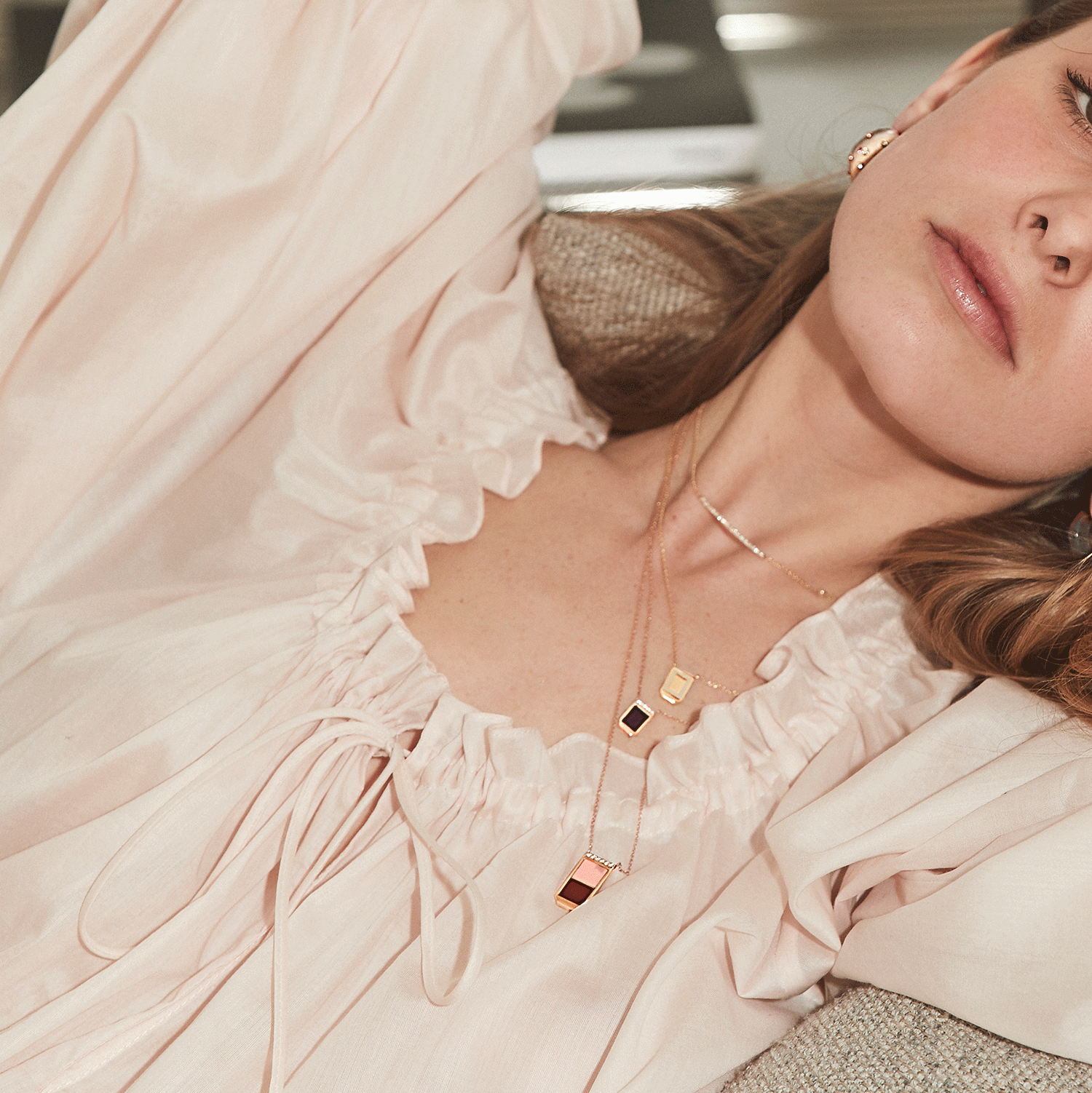 Black onyx is one of our biggest infatuations, and it sets so perfectly on our plate, it seems like it always been that way. The black square is topped with a straight line of 5 white diamonds, in a way it all looks like a magic door to another universe. This design lays perfectly on your neck but looks elegant in any other length. The combination of gold, black onyx, and white diamonds is modern yet classic.
if you wish to customize this item contact us
MY DNA
Gold Weight: 3g
Diamonds: 5 = 0.05ct

Size & Fit
As you can see the plate is fixed on chain so will not move back and forth.
Looks great layered with other necklaces!