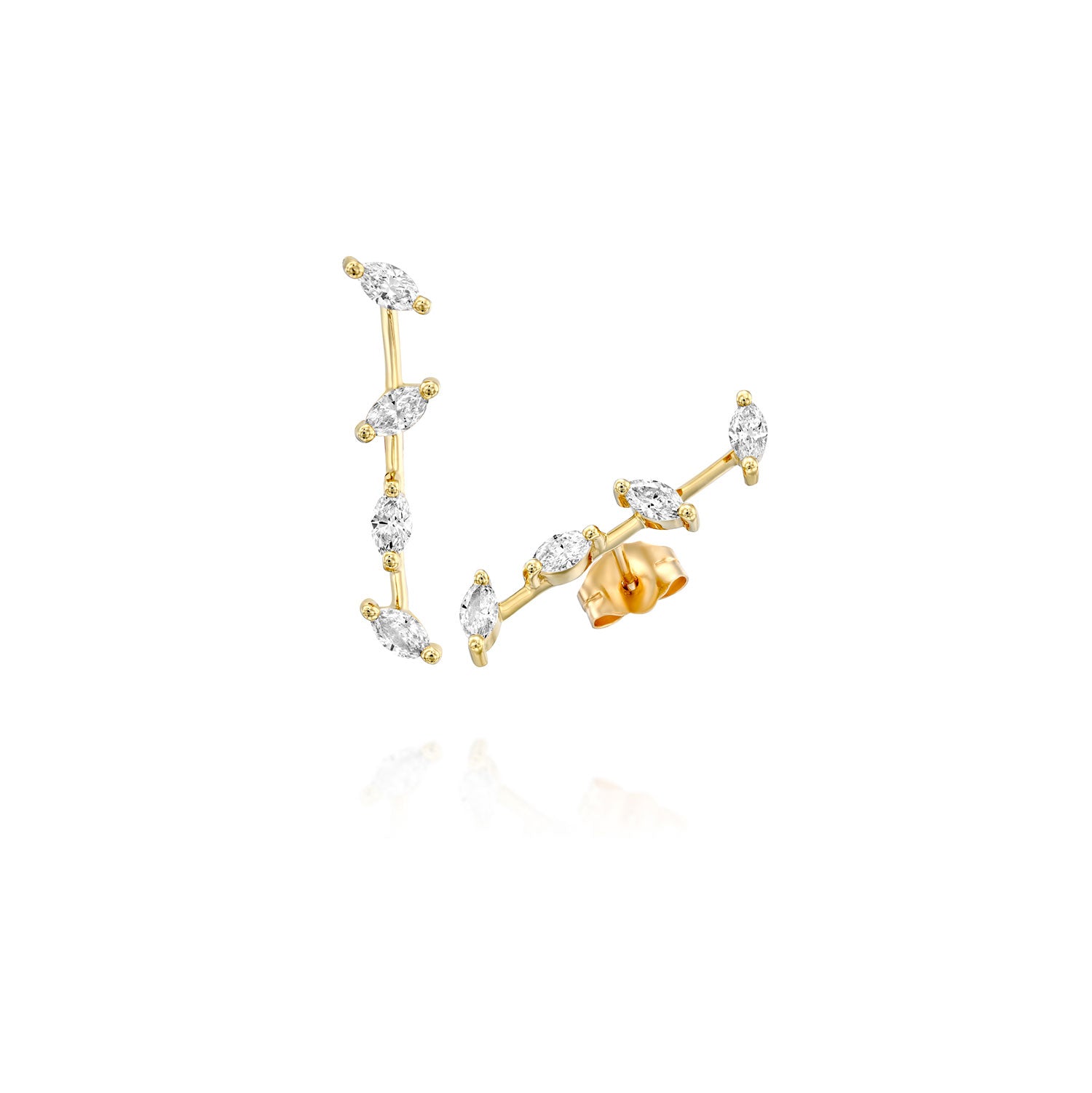 This one of a kind yellow gold Fall Space Bars are a remake of the beloved milky way earrings, this time with marquise diamonds, and to top it we made it XL for an unforgettable look. These elegant yet minimalistic earrings are extremely lightweight and can fit any location on the ear, it was designed to give the right amount of sparkle with just one hole.

if you wish to customize this item contact us
MY DNA
*Double safety butterfly clasp
Size & Fit
When referring to earrings, you can absolutely rely on the model image to see the proportions. (These are slightly larger than other earrings in the collection)
As for 'fit', all earrings are extremely lightweight and easy to wear.