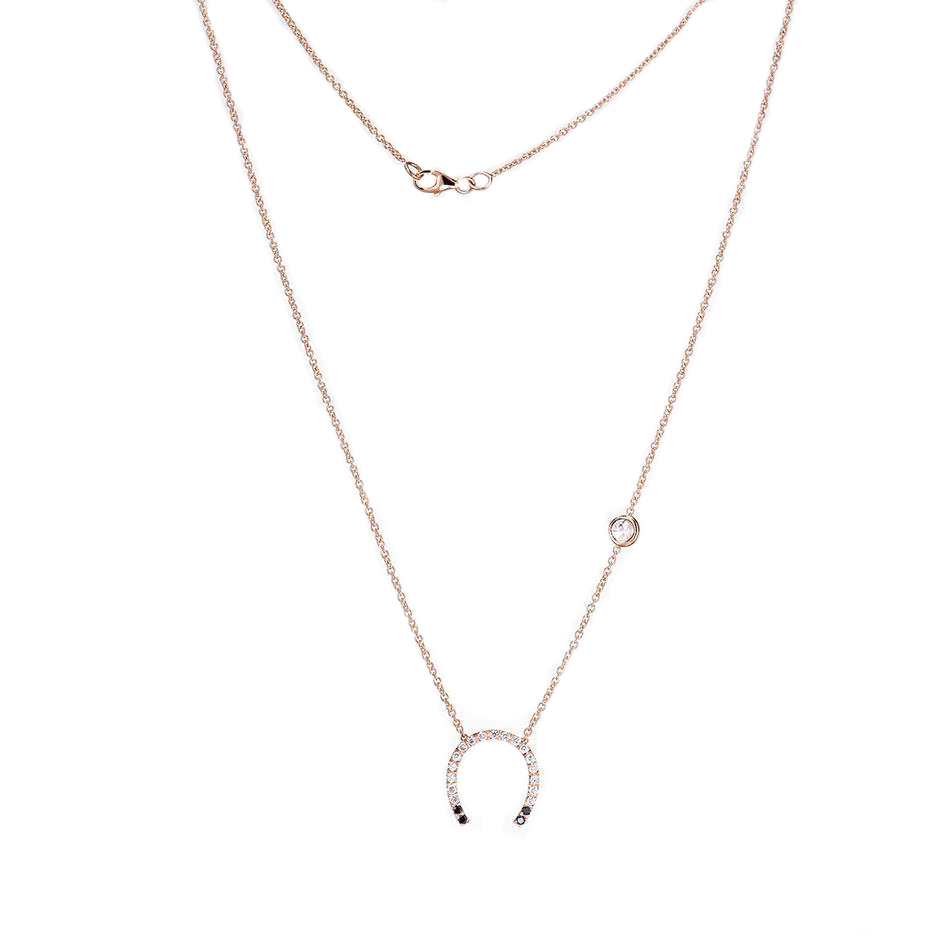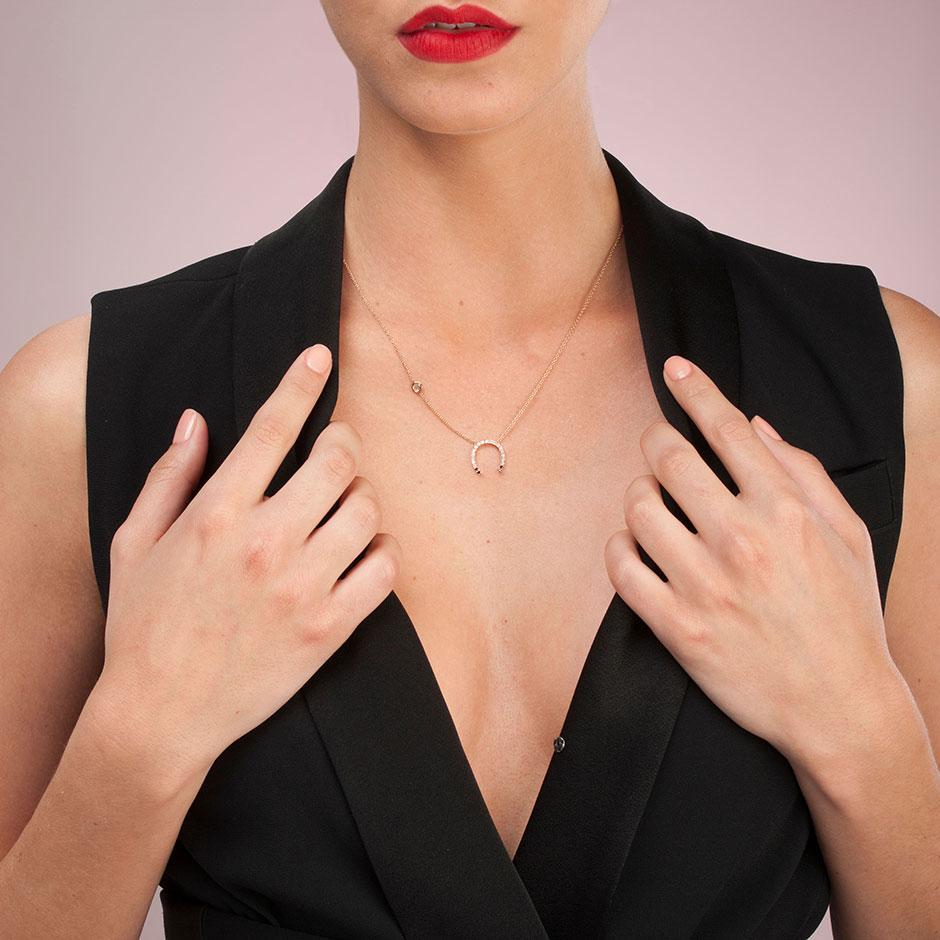 LUCKY DUCKY (Last Chance!)
$1,275.00
Regular price
$1,700.00
off
Horseshoes are for luck, but this one has extra superpowers. You normally see the horseshoe turned the other way round, well We turned this one upside down and let the two black diamonds on each side, guard all your luck. Set with 17 white hand-selected diamonds & 4 black diamonds leaving us with lucky number 21. For some extra style aside, Rose Cut diamond is set directly on the chain. We recommend this necklace in Rose gold.
if you wish to customize this item contact us 
MY DNA
Gold Weight: 2.62g Diamonds: 21 = 0.21ct & side Rose cut diamonds 0.10ct Measurements: Height 13mm Width: 15 mm (widest part) Thickness: 1.5mm
Size & Fit
This necklace lays beautifully as shown on the model, the side diamonds tend to move around and catch the light. As you can see it is fixed on the chain so will not move back and forth only flips.
LUCKY DUCKY (Last Chance!)
$1,275.00
Regular price
$1,700.00