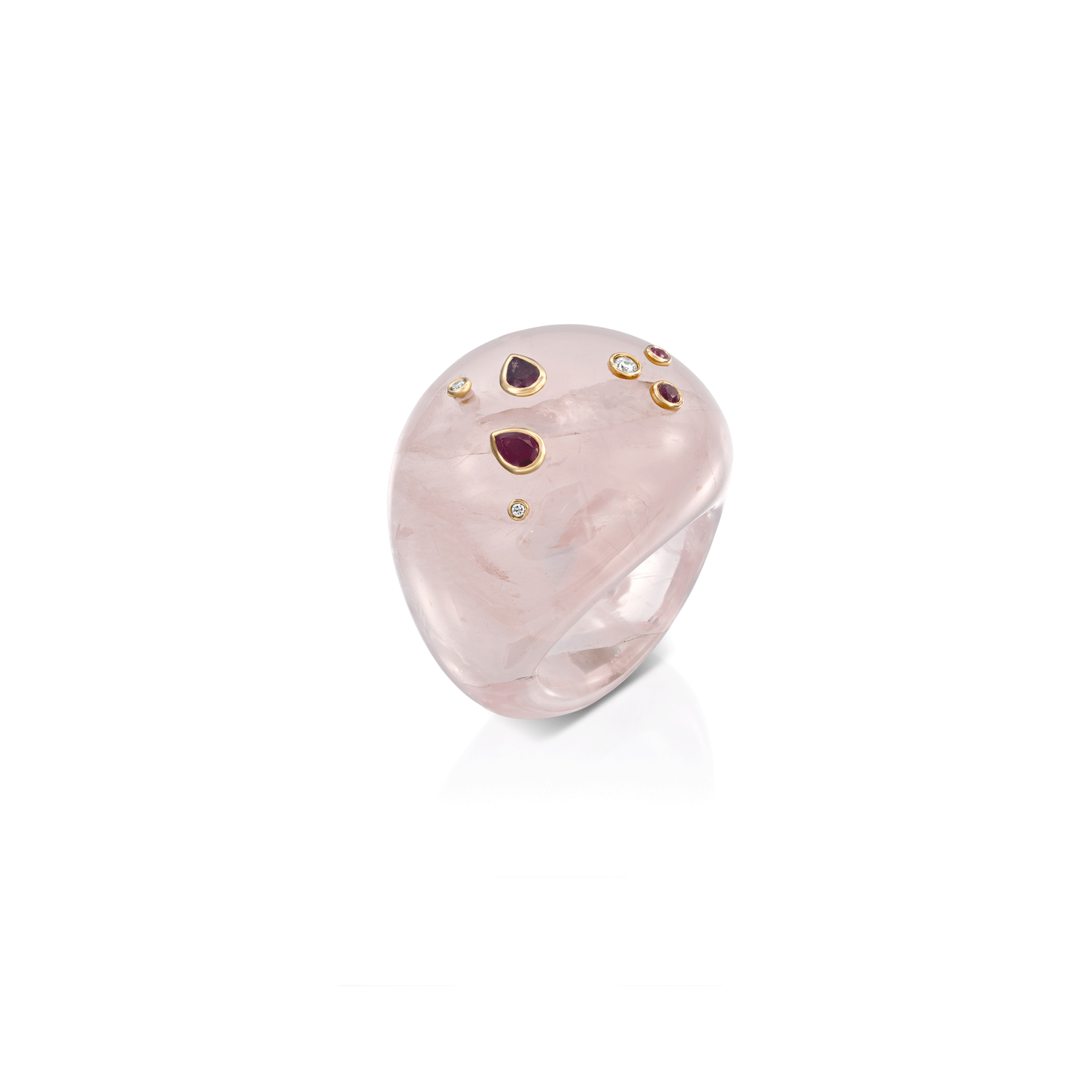 Salt Bubble Bath - ROSE QUARTZ
We are big fans of pink and red, this time with a new version for our Salt Bath ring made of rose quartz, baby Rubies, white diamond & fabulous Pear cut Rubies scattered around in gold bezels. To die for.

* Please keep in mind these are natural hand-carved stones and they vary in color.
if you wish to customize this item contact us
MY DNA
Stones: 7 = 0.25ct
Measurements:
Height (from finger) 8mm
Diameter 18-20mm
Thickness: 4mm


Size & Fit
Ring sizes are individual and can only be taken by you.
Salt Bubble Bath - ROSE QUARTZ