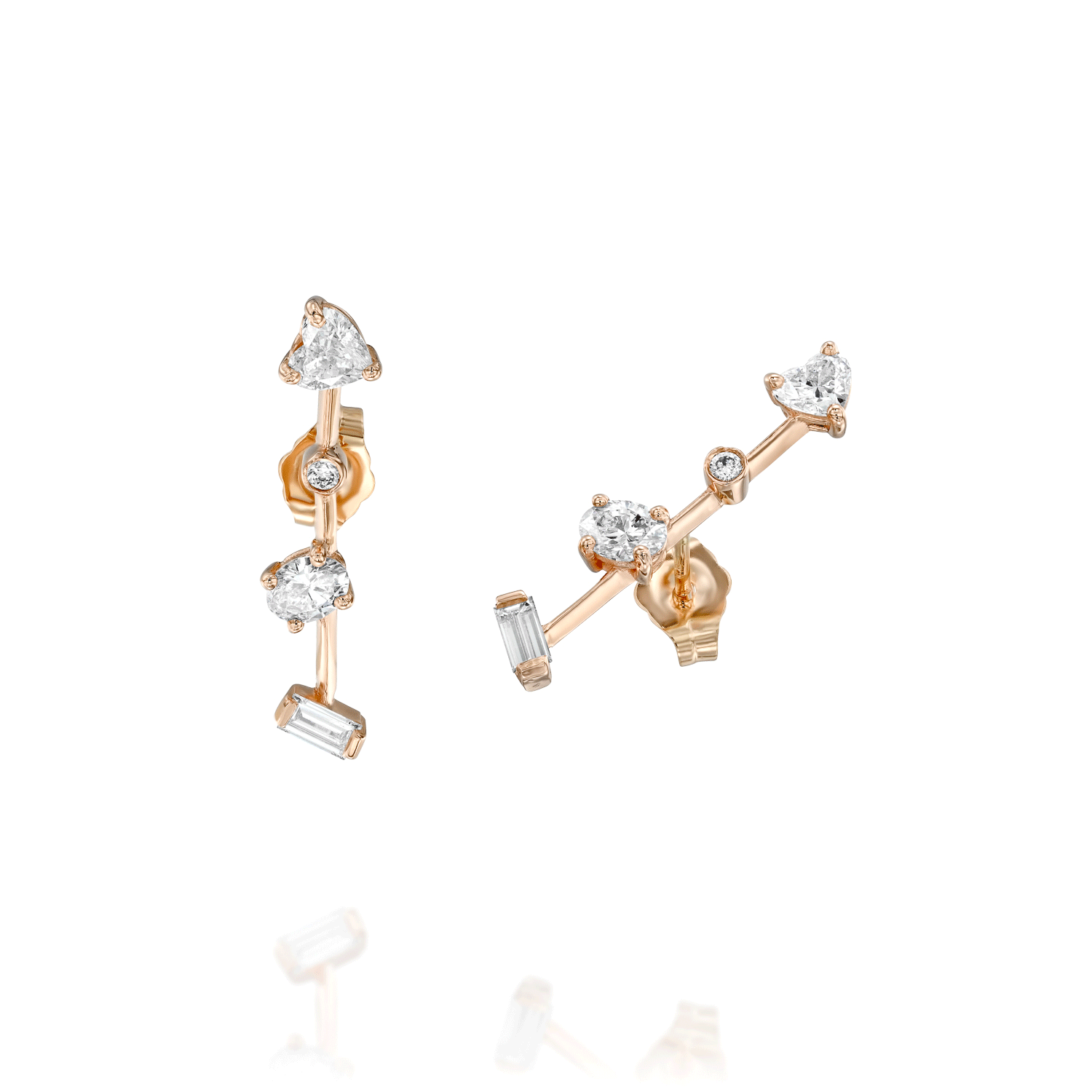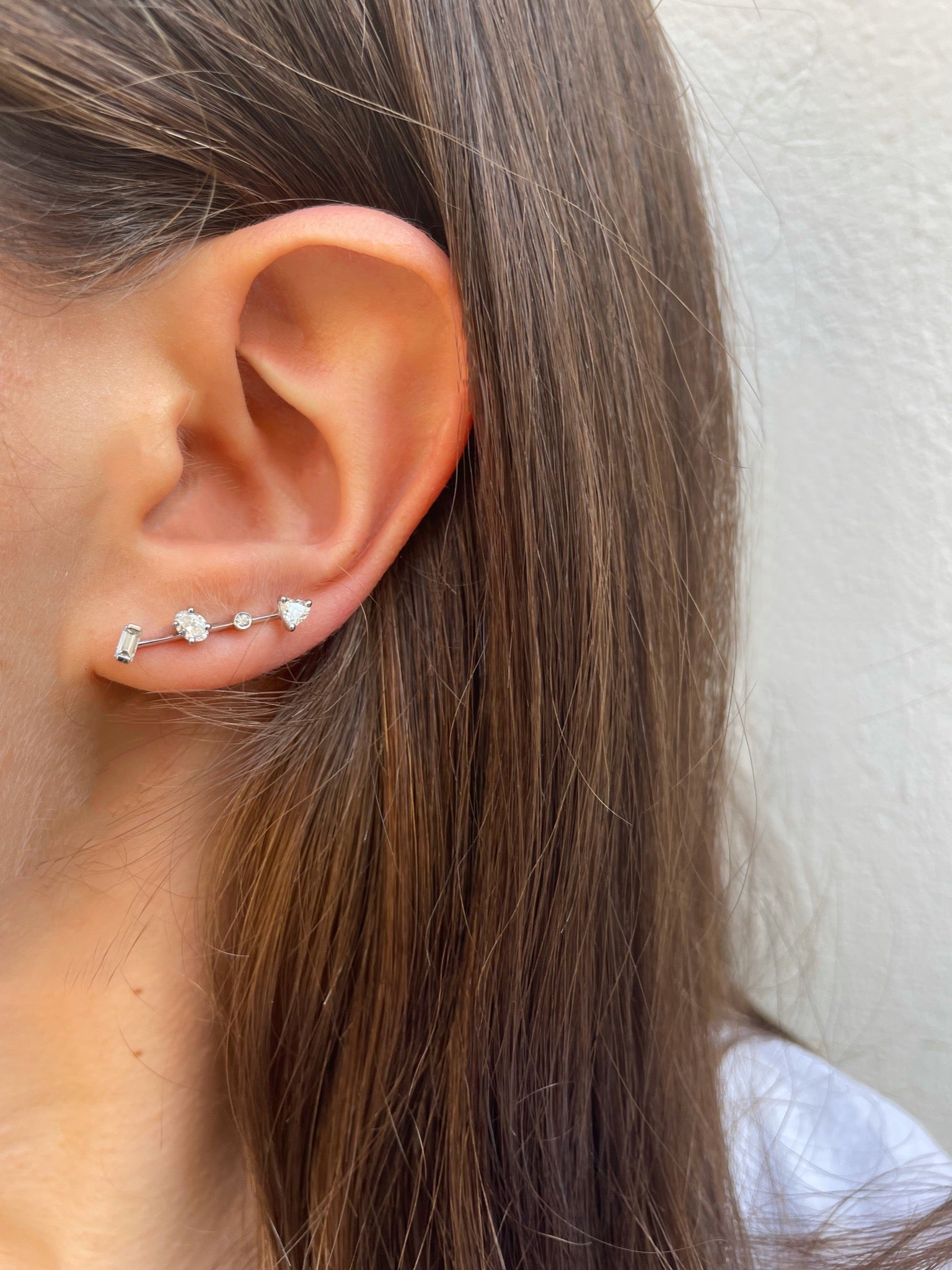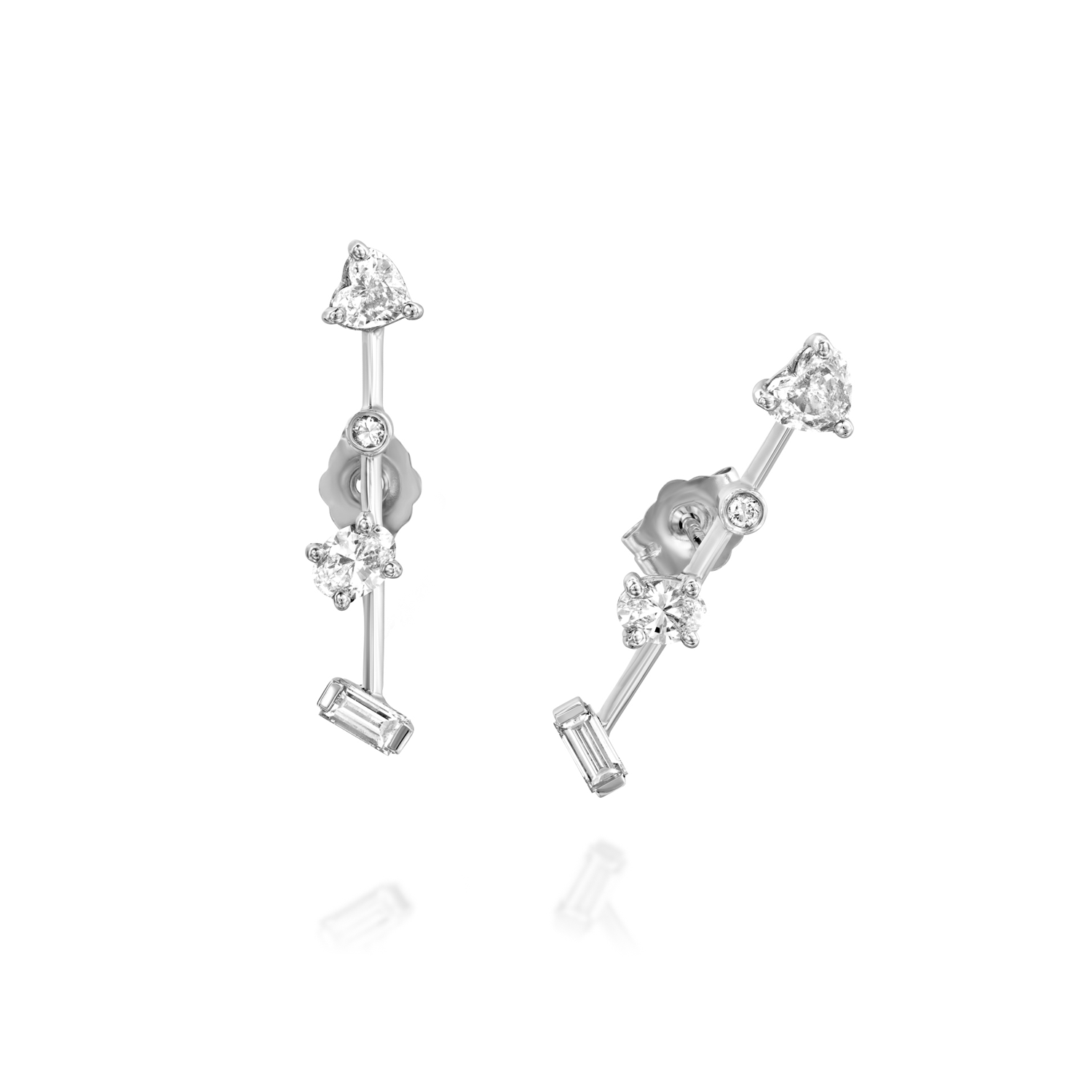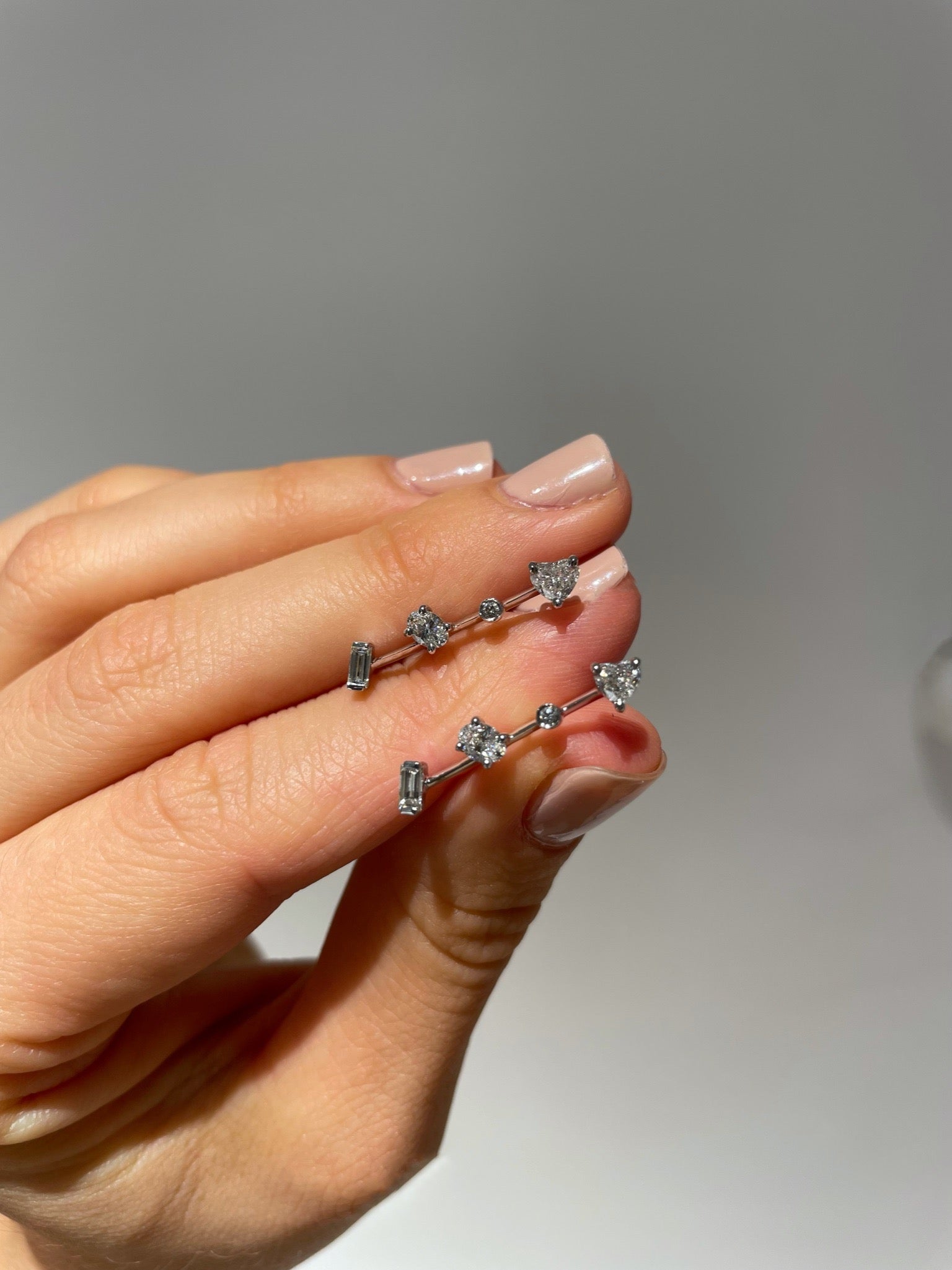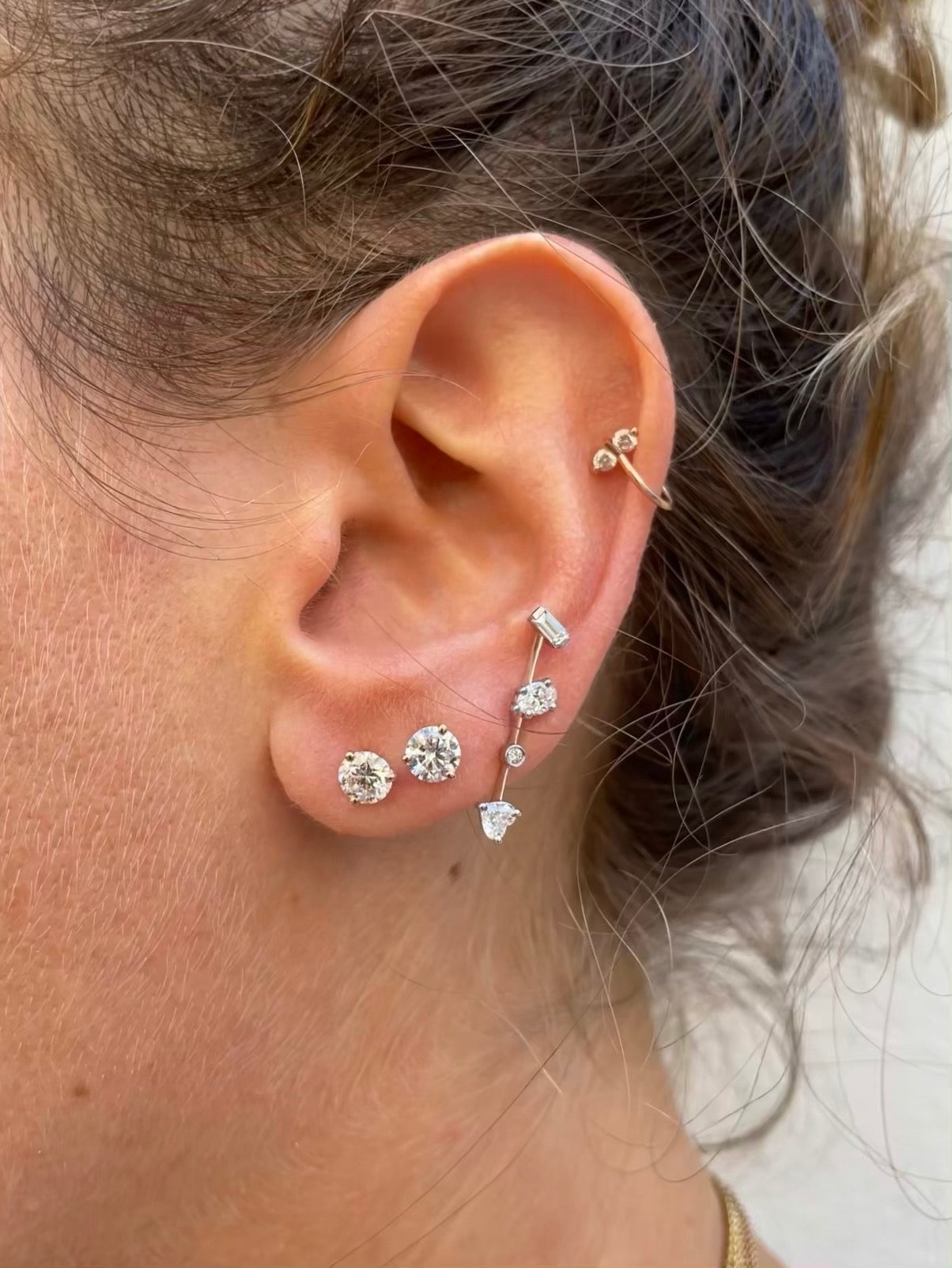 Summer Fling (Last Chance!)
$1,687.50
Regular price
$2,250.00
off
The definition of a summer fling is a casual infatuation that happens in the warm months of May-September. This is exactly the feeling that inspired our new earrings made of 4 different cuts of natural diamonds: Ovals, Hearts, Baguettes and Round brilliant diamonds. All diamonds were hand picked by our designer and diamond grader The sparkle is magnificent and the colors are clear just like the sun when it reflects on the ocean. We made only 13 of these magical pieces and we are going to number each piece as it was a piece of art signed by the artist.
if you wish to customize this item contact us 
MY DNA

Diamonds: 8=0.96ct (refers to pair)
-round = .03ct
-oval = 0.18ct
-baguette = 0.09ct
-heart = 0.18ct
*Double safety butterfly clasp
Size & Fit
When referring to earrings, you can absolutely rely on the model image to see the proportions.
As for 'fit', all earrings are extremely lightweight and easy to wear.
Summer Fling (Last Chance!)
$1,687.50
Regular price
$2,250.00