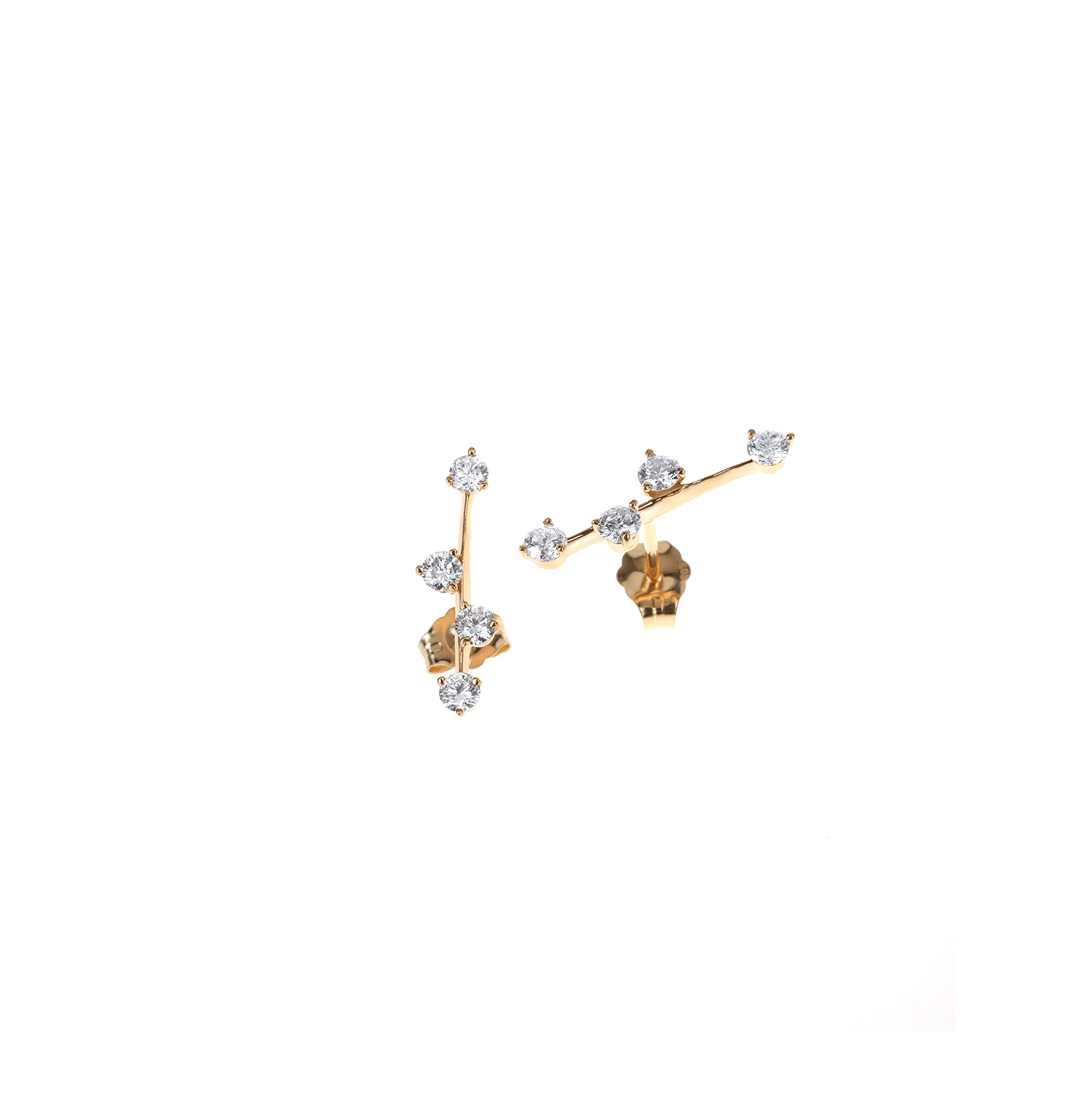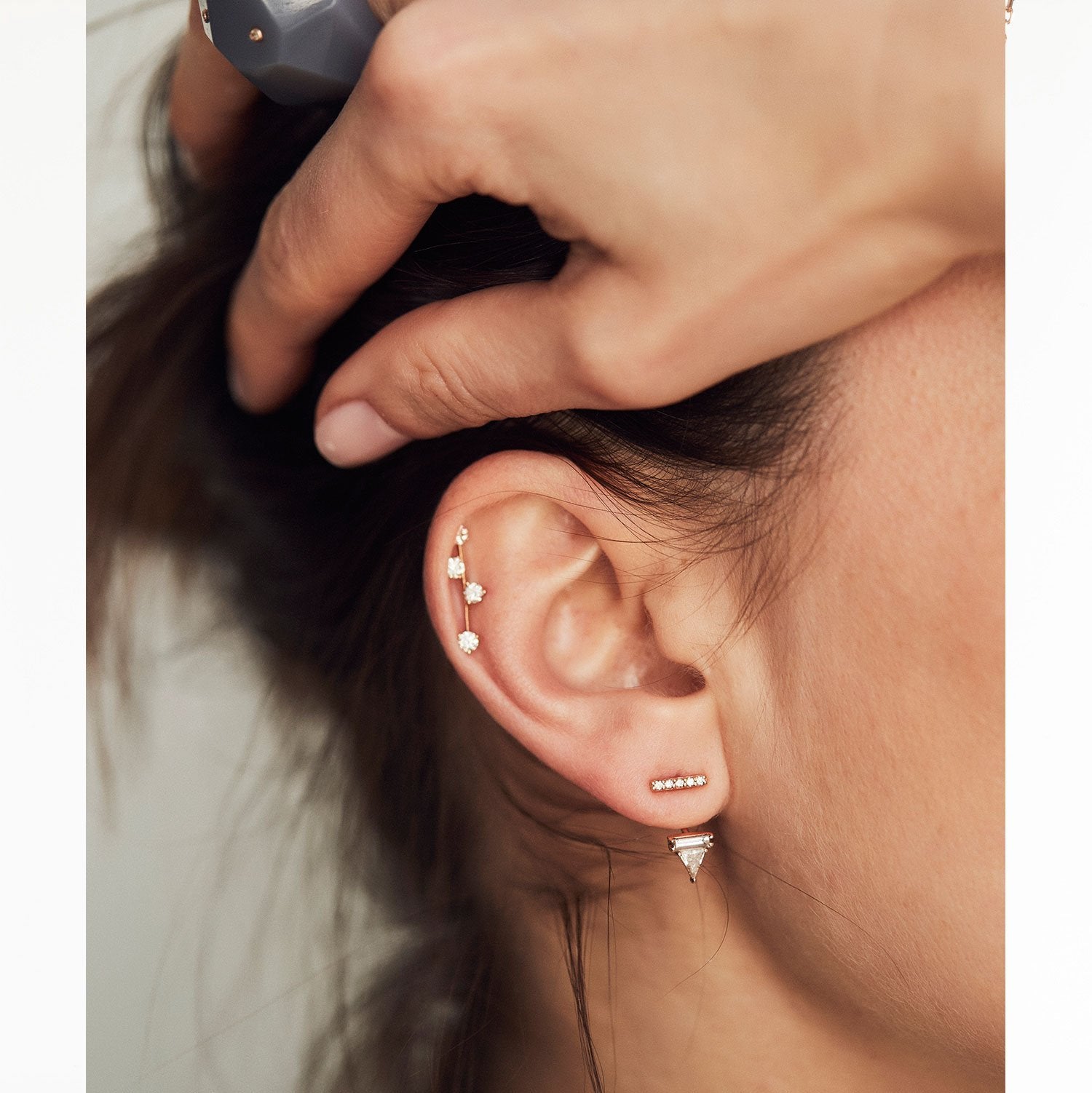 I know you are not supposed to favor your children but this is my favorite! These elegant yet so minimalistic earrings are extremely lightweight and I cant walk half a block without being stopped or stared at. They look great in any hole, as you can see on model images. & the slightly larger diamonds than what I normally incorporate in my designs is what draws the naked eye. So in one sentence- You should own these.
if you wish to customize this item contact us
MY DNA
Gold Weight: 1.10g (refers to pair)
Diamonds: 8=0.32ct (refers to pair)
Measurments: Height 2.8mm
Width 20mm (widest part)
Thickness: 2mm
*Double safety butterfly clasp
Size & Fit
When referring to earrings, you can absolutely rely on the model image to see the proportions.
As for 'fit', all earrings are extremely lightweight and easy to wear.