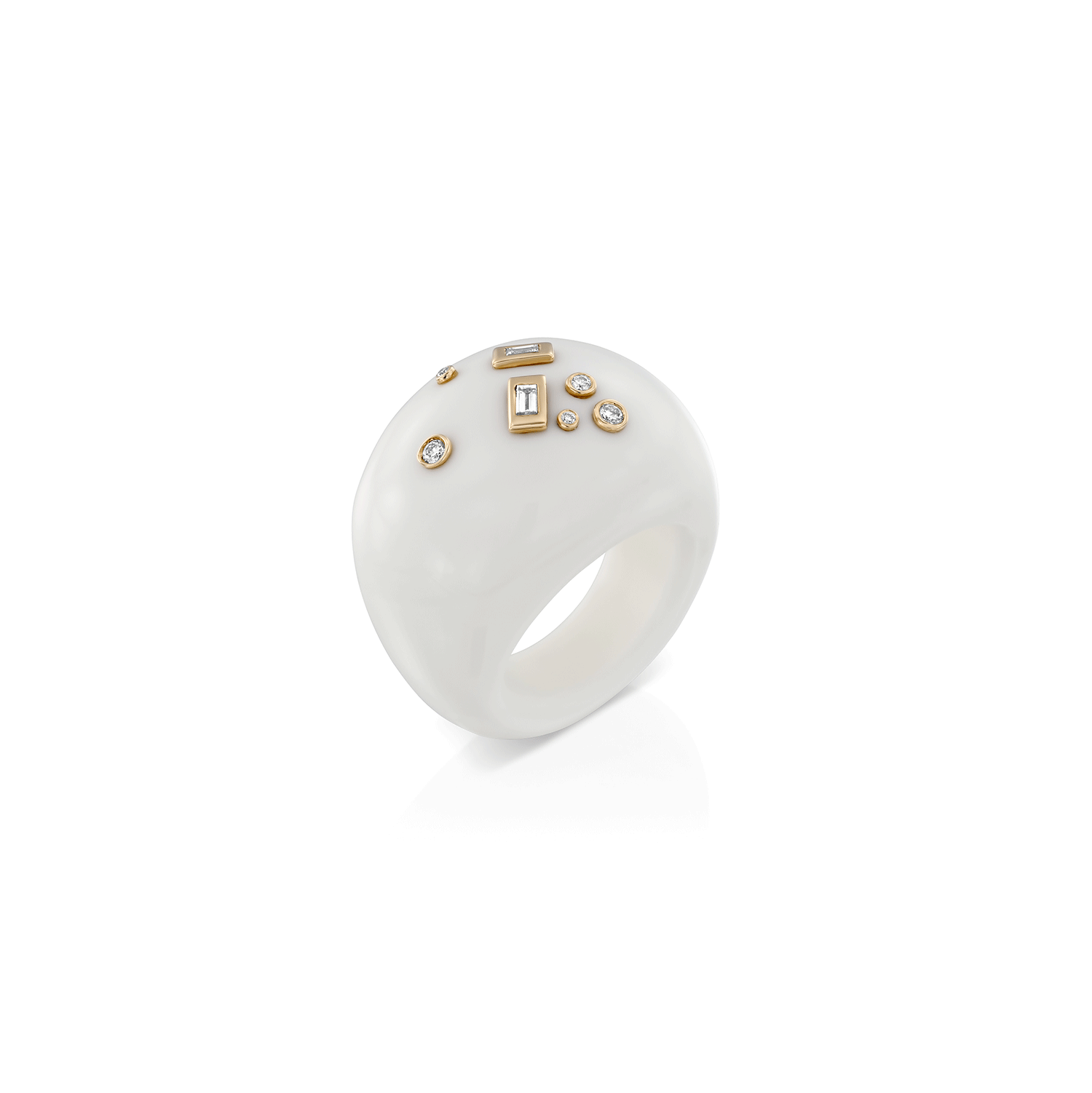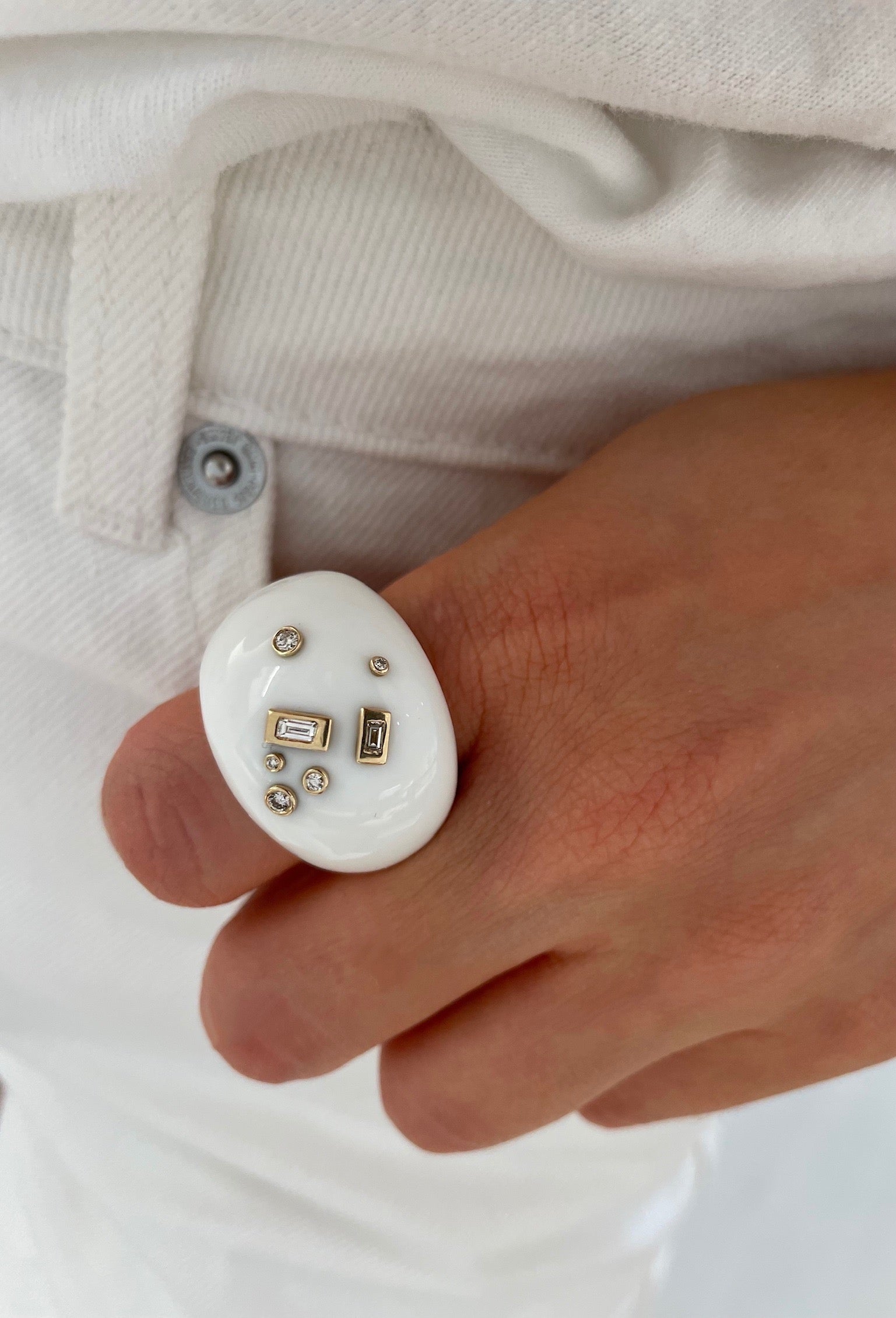 Foam Bubble Bath - WHITE ONYX
We are big fans of simple and sophisticated design, this time with a new version for our Salt Bath ring made of White Onyx, set with round and baguette cut white diamonds in 14K gold, this ring is the perfect statement piece!
* When placing an order you can request for customized specifications such as size and color shades.
if you wish to customize this item contact us
MY DNA
Stones: 7 = 0.25ct
Measurements: Height (from finger) 8mm Diameter 18-20mm
Thickness: 4mm
Size & Fit
Ring sizes are individual and can only be taken by you.
Foam Bubble Bath - WHITE ONYX